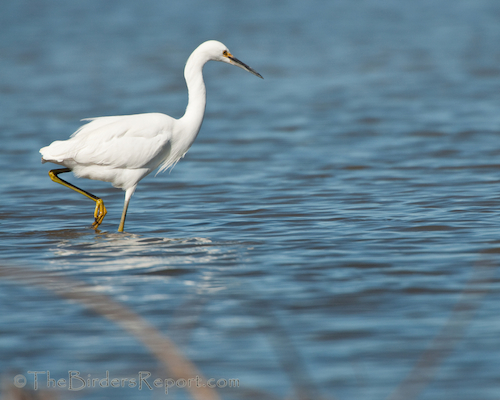 Snowy Egret (Egretta thula) photos by Larry Jordan
The Snowy Egret (Egretta thula) takes a wide range of prey items including earthworms, annelid worms, aquatic and terrestrial insects, crabs, shrimp, prawns, crayfish, other crustaceans, snails, freshwater and marine fish, frogs, toads, snakes and lizards. Even though they consume this variety of prey items, their diet consists predominately of fish. Click on photos for full sized images.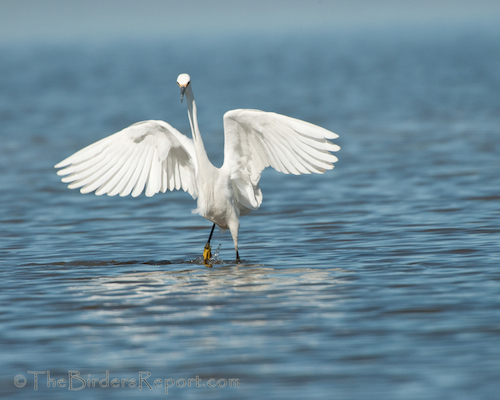 The Snowy Egret also has the broadest feeding behavioral repertoire of all North American herons1.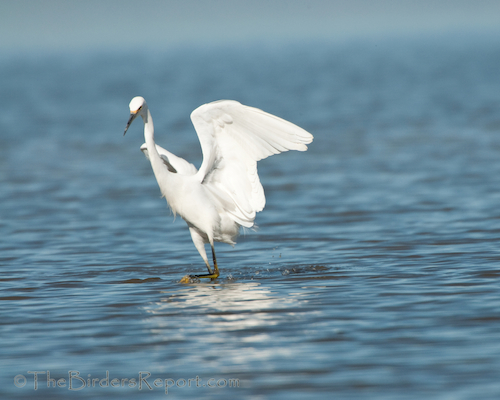 In this series of photos this bird is open-wing feeding (above), running…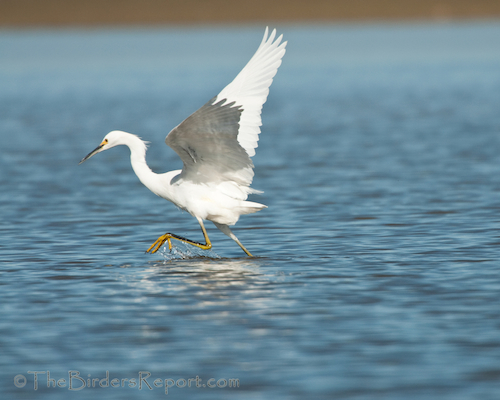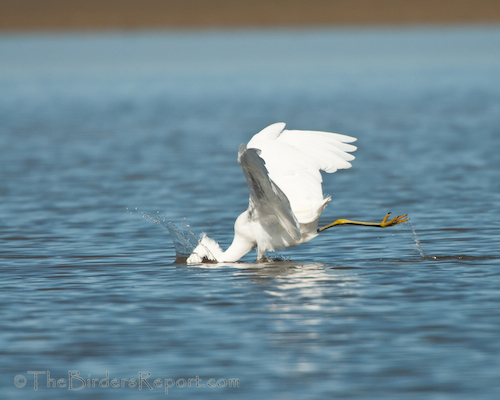 and walking slowly showing its yellow or golden slippers.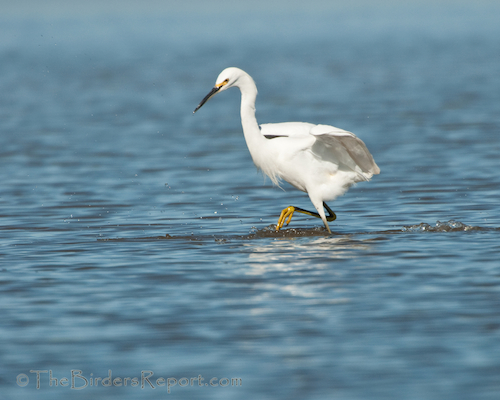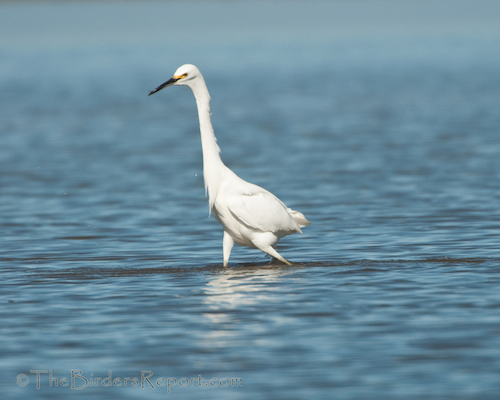 I caught a few more shots as he or she moved farther away.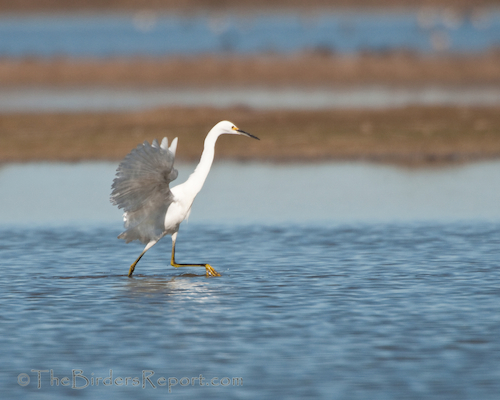 It was like I was watching an elaborate dance…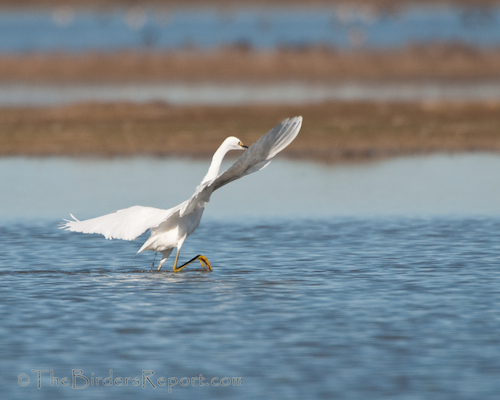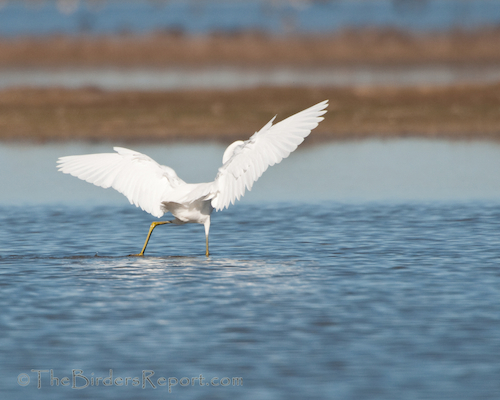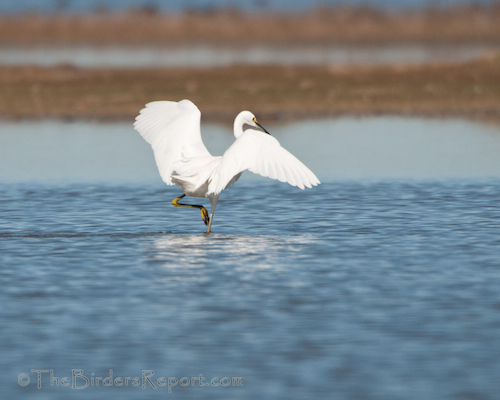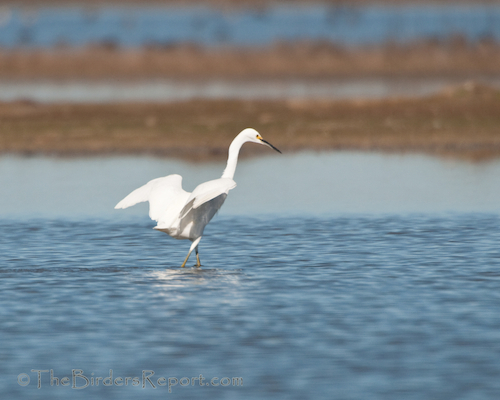 until another Snowy Egret flew nearby, seemingly annoying the bird I had been photographing to the point of an ensuing chase.
The video below I shot at Arcada Marsh and Wildlife Sanctuary, an incredible 307 acre wetland on the California Coast. You will see the Snowy Egret showing several of its fishing techniques, including foot stirring behavior in the first 30 seconds of the video.
If you love birds check out World Bird Wednesday and join us by adding your own post!
References: 1Birds of North America Online