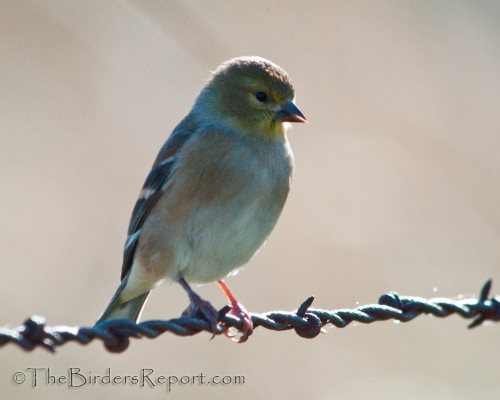 American Goldfinch (Carduelis tristis) photos by Larry Jordan
I came across a mixed flock of American and Lesser Goldfinches a couple of weeks ago foraging in the pastures along the roadside. They were feeding on the Yellow Star Thistle and other weeds that dot the pastures in the fall. Click on photos for full sized images.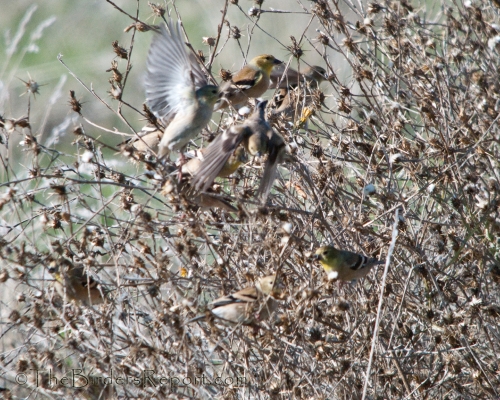 It looks like the two birds in non-breeding plumage at the bottom of the photo above are a female, on the left, and a male, on the right. Both sexes look similar to the female in breeding plumage this time of year, except their bills are dark rather than the bright orange during breeding months.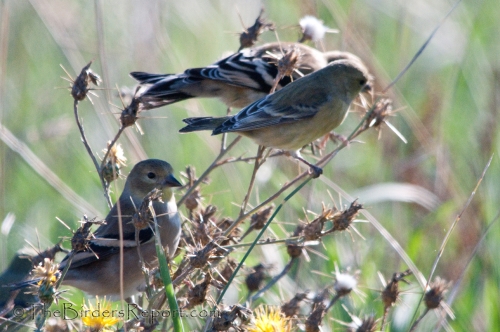 The American Goldfinch is almost exclusively a seed eater, even when feeding nestlings, suggesting that they are well adapted to obtaining all their protein requirements from a seed diet1.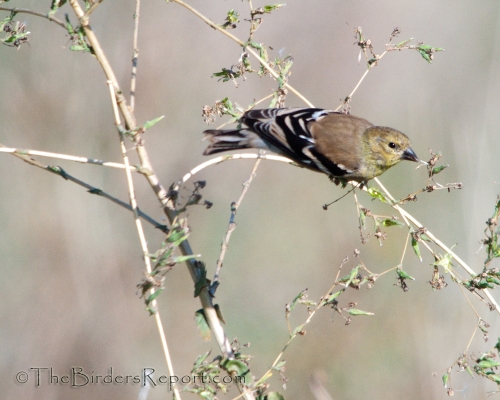 As you can see, they are very adept at foraging for seeds of many varieties.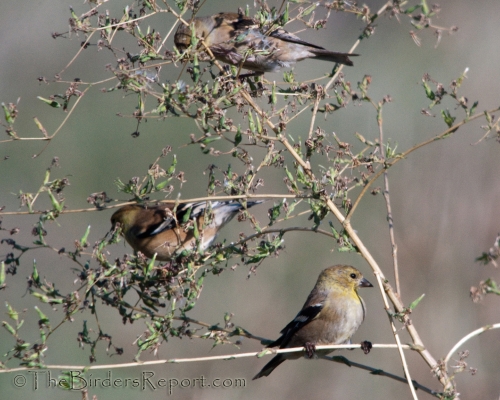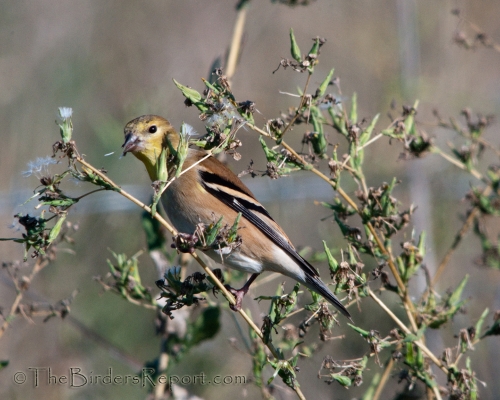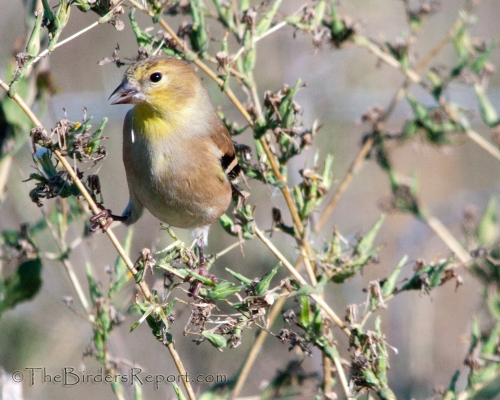 The difference in breeding and non-breeding plumage of the American Goldfinch (Carduelis tristis) is striking. The bright yellow plumage and orange beak coloration are derived from carotenoid pigments acquired from their diet1.
This is the male American Goldfinch on my Nyjer seed feeder in April.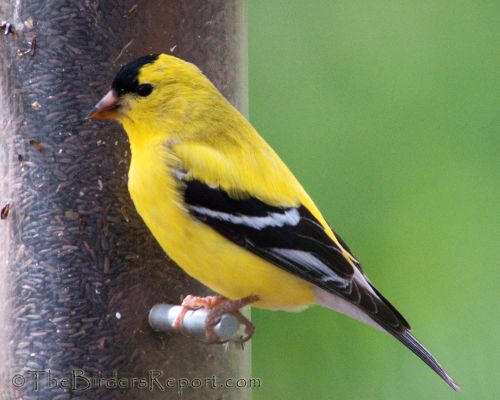 As with other finches, the female American Goldfinch prefers to mate with the most brightly colored males, helping to ensure that they have the best foraging partners. A month later in May, you can see the bright orange bills have been attained by both the male and female.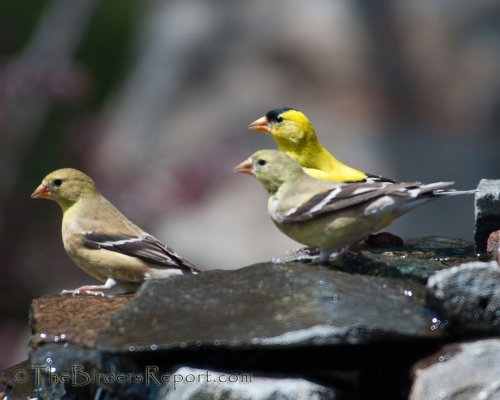 If you want to see more great bird photos from around the world, go check out Springman's World Bird Wednesday! And while you're here, if you use Google Friend Connect, please consider joining my website via the widget in the right hand column of my blog and I will join yours in return.  Thanks for the visit!
References: 1Birds of North America Online