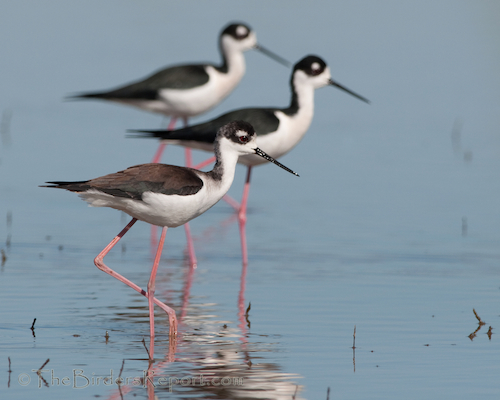 Black-necked Stilt (Himantopus mexicanus) photos by Larry Jordan
These slender wading birds are so elegant in their contrasting plumage and their long, slender reddish legs as they slowly forage through the shallow wetlands. In the photo above, the female Black-necked Stilt (Himantopus mexicanus) is in the foreground with the two darker males behind (click on photos for full sized images).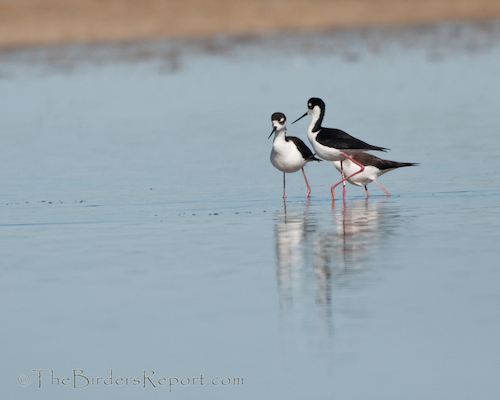 During breeding season, when Black-necked Stilts are paring up, they can be very territorial and often have confrontations with conspecifics. This is probably a pair that was interrupted by a young female (a pair being recognized as such once a female associates with a male long enough that he tolerates her).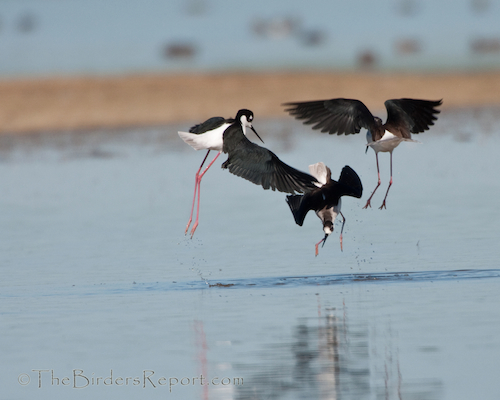 This appears to be "mate guarding" behavior with the "paired" birds in the air explaining to the younger female bird below that she is not welcome.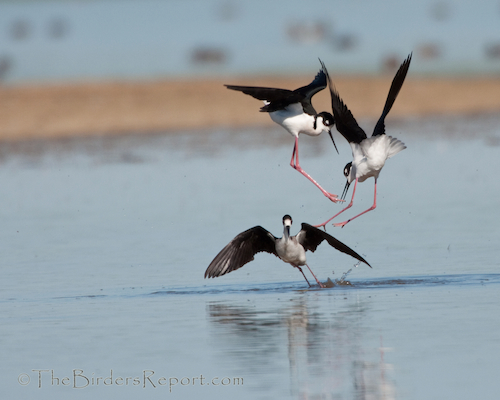 This entire encounter lasted only two seconds so it was impossible to see exactly what was happening at the time…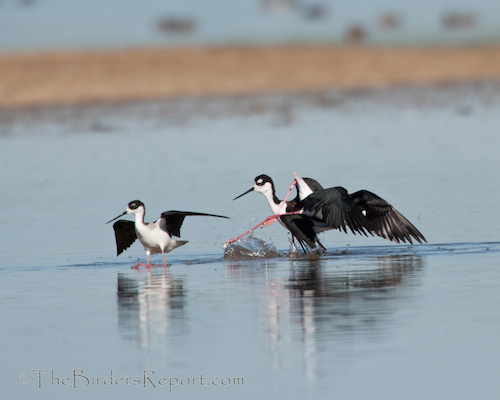 but it appears that at the end of the skirmish, the male ended up in the water as the youngster avoided being struck by his legs and the mated female looks on.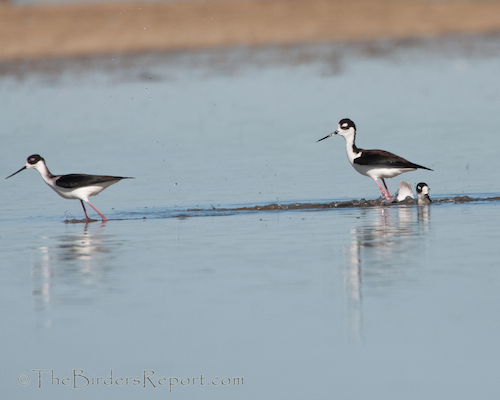 I had many opportunities to photograph these interesting waders at the Sacramento National Wildlife Refuge this day. One of my objectives was to get some good in-flight photos.
This is the female Black-necked Stilt noting the black on her neck is more pale than that of the male.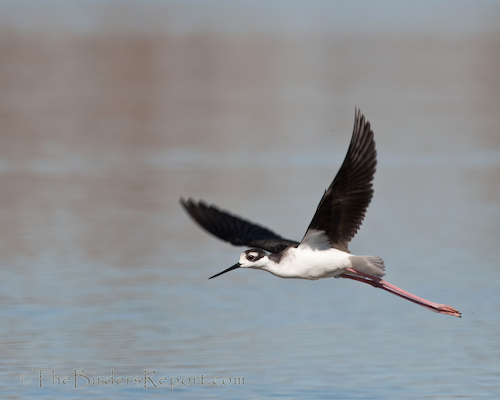 From these photos of the female coming in for a landing…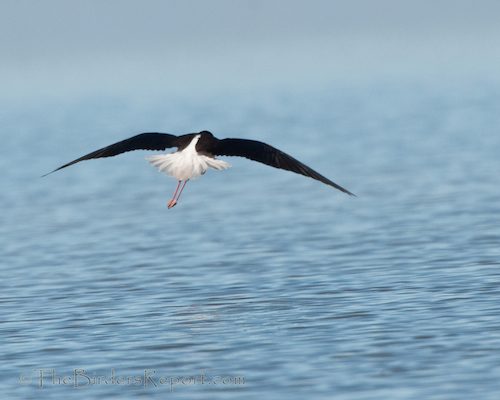 you can see that she also has a brown tinge to her back and scapulars…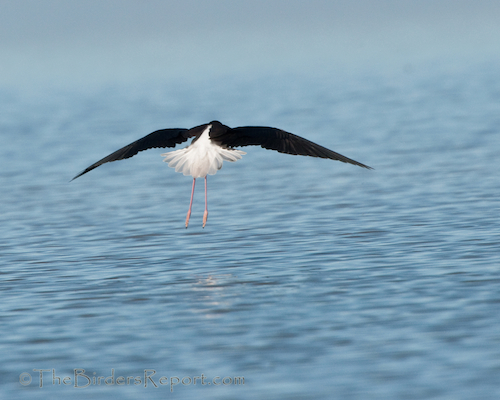 as she brings her legs forward…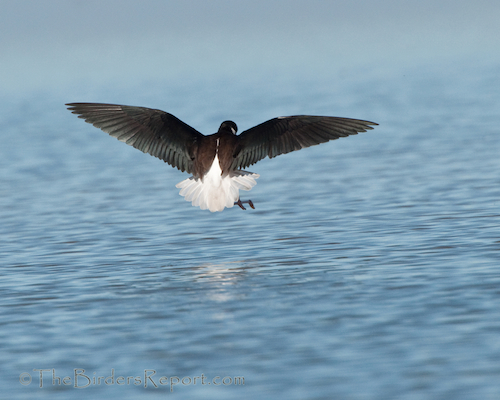 in preparation to land.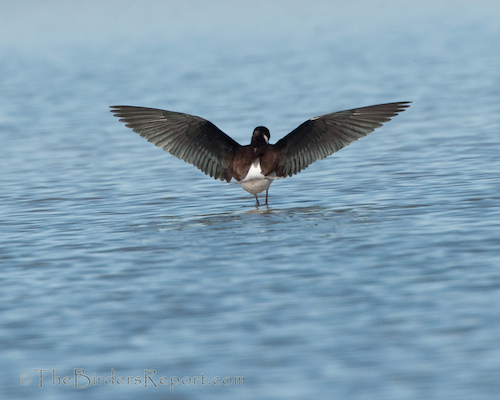 I did get a shot of the male Black-necked Stilt in-flight. You can see how much darker and more defined his black markings are in comparison with the female.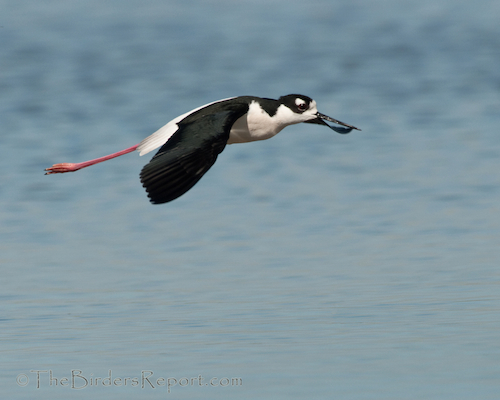 I think my favorite photos are of the female foraging. Here she is dipping in the shallows for aquatic invertebrates.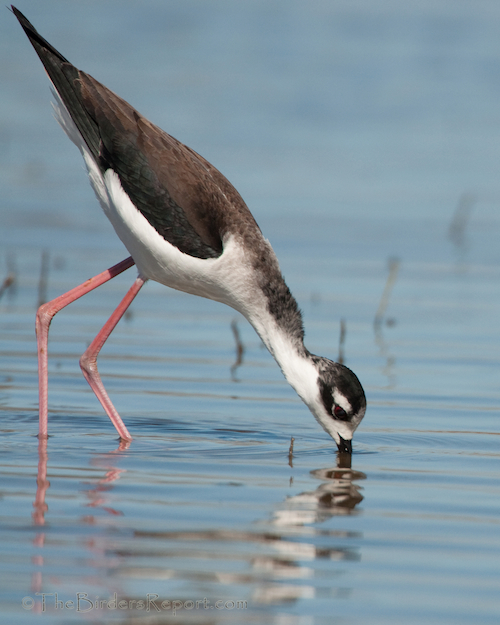 And then, the plunge.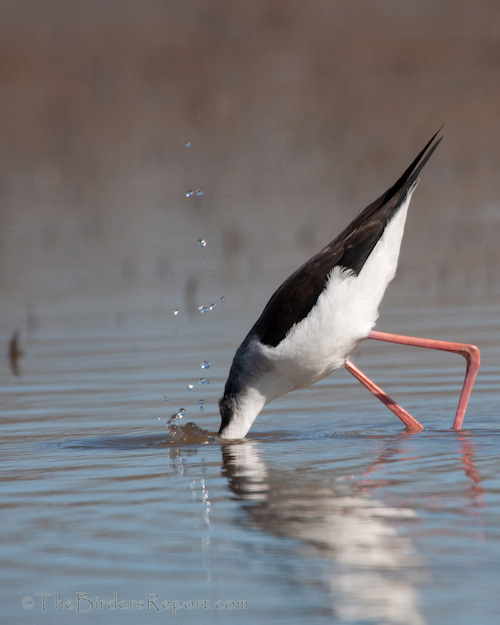 And an inquisitive immature female in alert mode (note the less distinct white spot above the eye in the immature bird).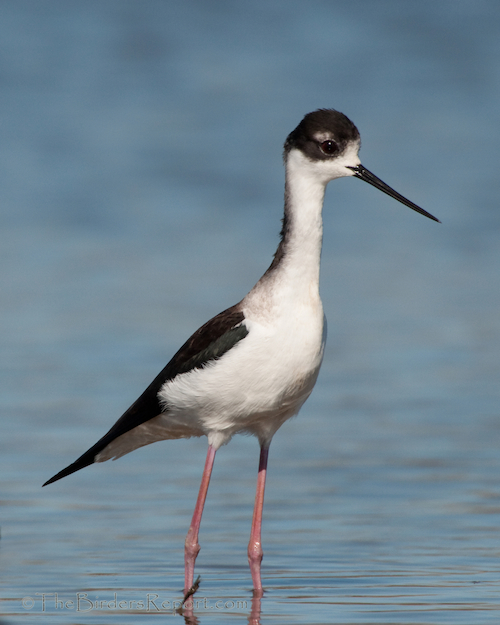 I thoroughly enjoyed watching and photographing these beautiful, graceful birds. I leave you with a video of the Black-necked Stilt foraging.