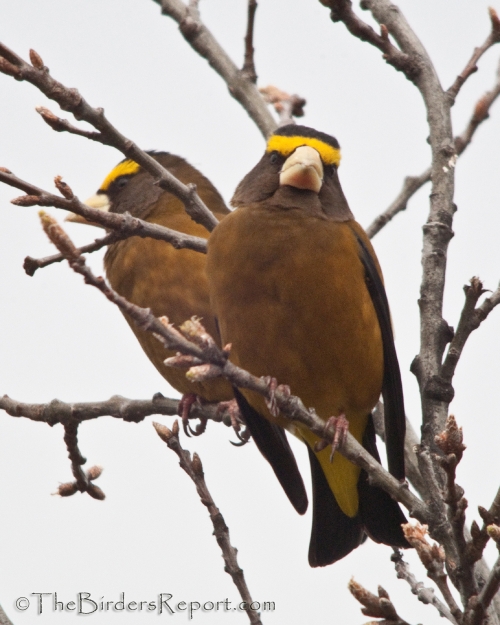 Evening Grosbeak (Coccothraustes vespertinus) photos by Larry Jordan
Last weekend I spotted a single male Evening Grosbeak (Coccothraustes vespertinus) in my yard.  This weekend, there were three males and a female to ponder.
Bringing the dog up to the yard through the pasture gate, he always runs toward the water feature and scares all the birds into flight, but this day, at least four medium sized birds stayed right where they were perched, in the top branches of the scrub oak by the pond.  I now had four visiting grosbeaks!
I went inside to get my camera, hoping they would hang around for awhile.  They did.  Click on photos for full sized images.
The sun came out from behind the clouds long enough for me to get some shots of one of the males stretching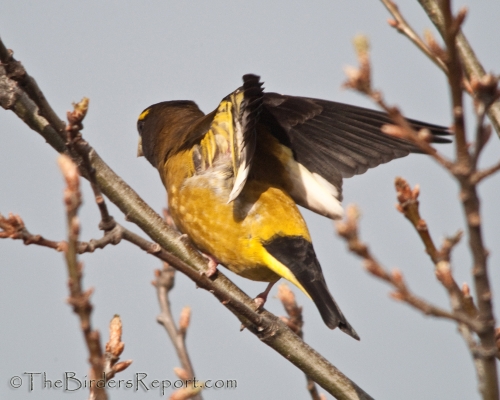 showing his always conspicuous white wing patches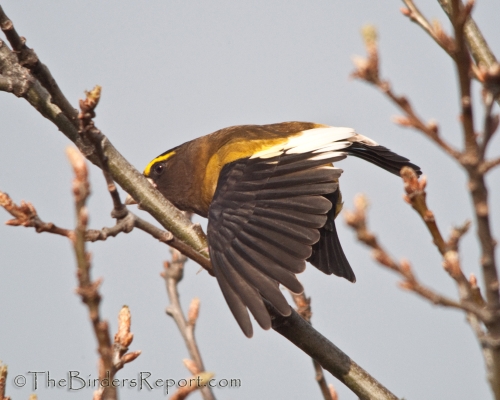 Then, all of a sudden, one of the males made his way down to the waterfall to drink as I hurriedly repositioned my digiscoping setup to get one decent photo of him close up.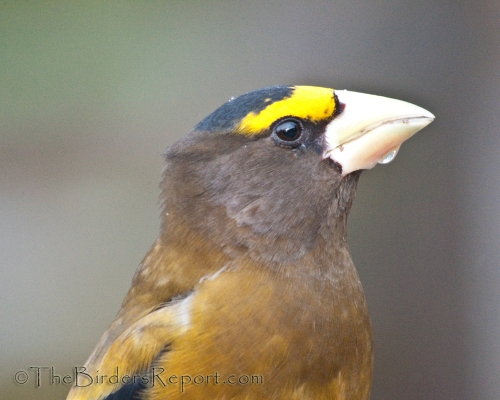 Luckily for me, the female Evening Grosbeak followed him down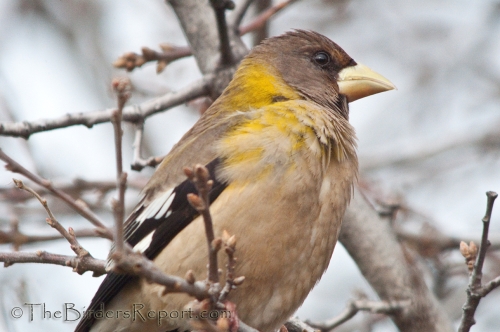 Her beauty is a bit more subtle than the male, like the salmon highlights on her throat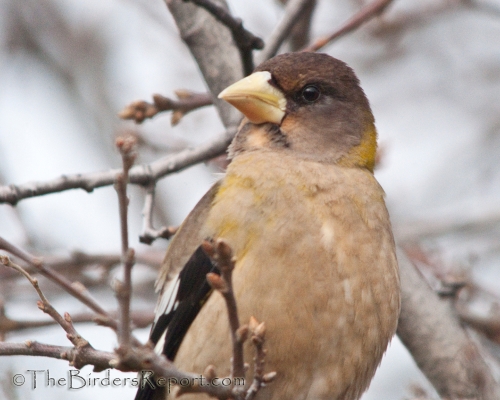 Then they all made it over to my new hopper feeder and began to chow down on black oil sunflower seed.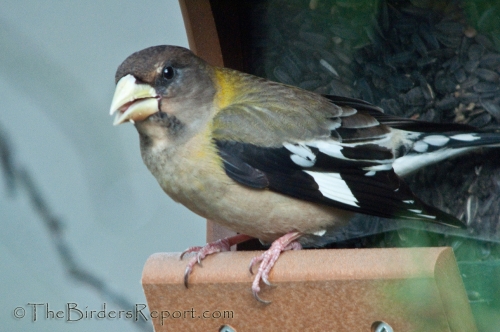 Go down and leave a comment on my previous post to have a chance at winning a Wild Birds Unlimited product of your choice, up to a $50 value!
Then, head on over to World Bird Wednesday to see some great bird photos, and while you're there, add your own!