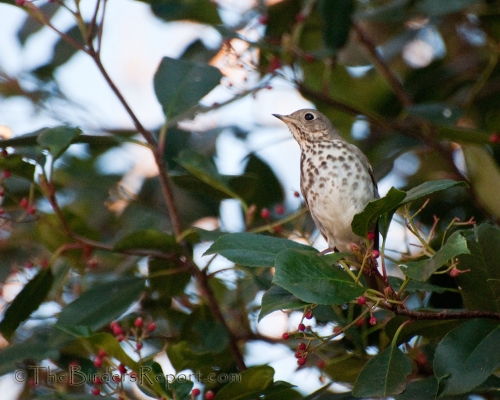 Hermit Thrush (Catharus guttatus) photos by Larry Jordan
One of my favorite things about winter in northern California is seeing my first Hermit Thrush (Catharus guttatus) and hearing their short little tchup, tchup, tchup call, which I usually seem to think is an American Robin calling.
They come down from their breeding grounds in the higher elevations, where they sing that beautiful flutelike song, to partake of the fruit or pome of my Photinia bushes. Range map courtesy of Birds of North America Online.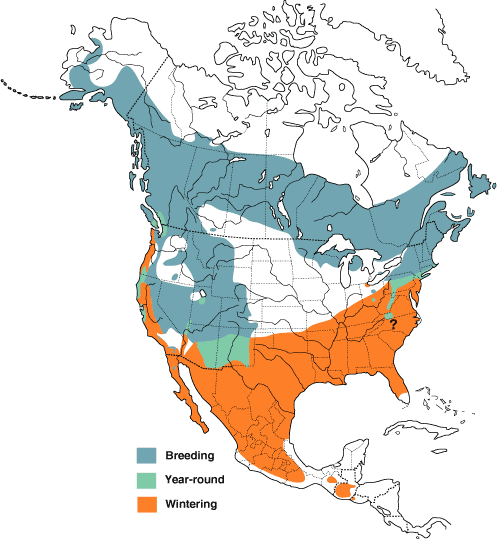 They stay fairly well hidden in the shade of the bushes for the most part but occasionally flutter into the open while snagging a berry, similar to a Black Phoebe hawking an insect.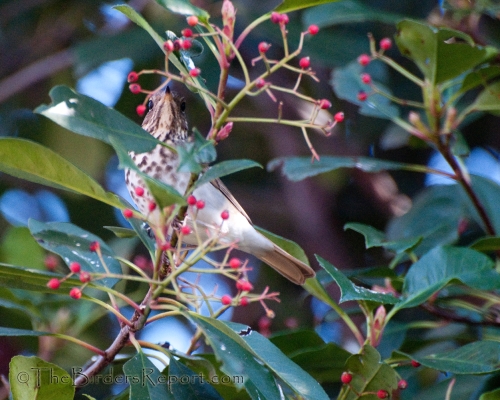 Occasionally they will briefly be seen in the leaf litter on the ground but…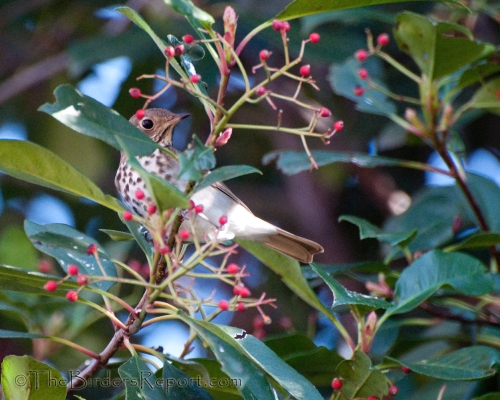 more often they are noticed on a perch, cocking their tail and dropping it slowly
This week I watched two Hermit Thrushes as they quickly flew out of their hidden places to snatch a photinia berry and disappear back into the bush before you could say "Catharus guttatus."
But every once in awhile, they would work their way to the outer branches and pause just long enough to catch them red berry beaked!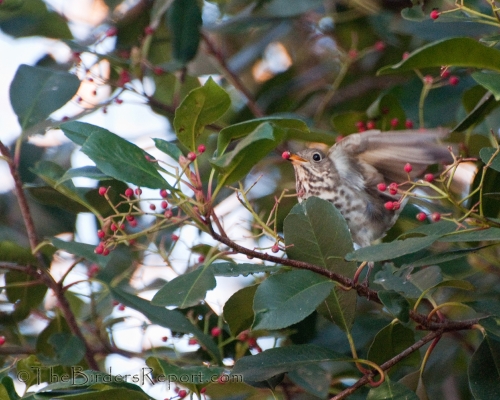 If you like seeing birds form all over the world, you will really enjoy World Bird Wednesday. It's even more fun if you join us and post a photo of your own!