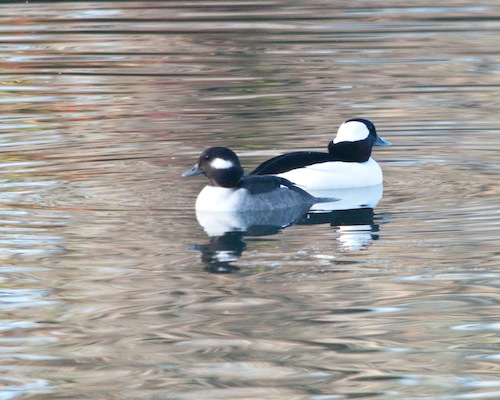 Bufflehead Pair (Bucephala albeola) photos by Larry Jordan
Why do I love Buffleheads (Bucephala albeola)? Just saying their name is enjoyable. BUFFLEHEAD. Go ahead, say it out loud BUFF-L-HEAD. 😀 (Click on photos for full sized images).
Most people, I guess, think they're just another black and white bird. I mean, if you look at the photograph above, you will see the lovely female Bufflehead in the foreground with her mate behind her looking rather dapper. Here's a better shot of a female.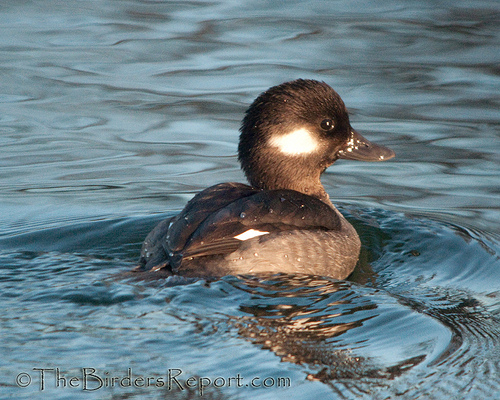 But if you get the right light on the drake, he can show you some real color!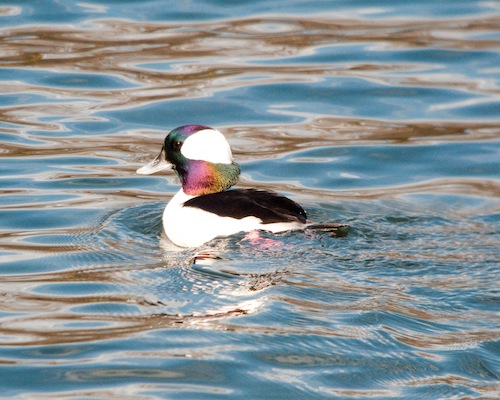 Yeah, that's what I'm talkin' about! This ain't no run-of-the-mill black and white duck! Although you can see why folks think he is. It all depends on the light.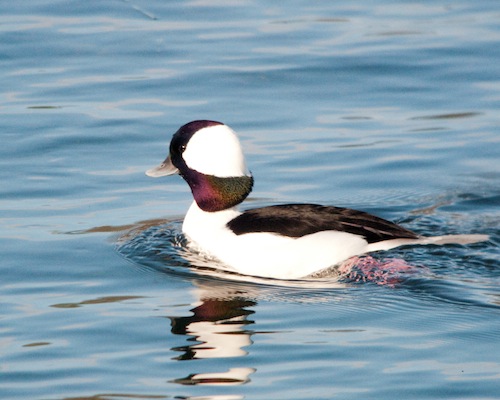 Another reason I love these ducks is that they are a blast to watch. The way they forage in groups…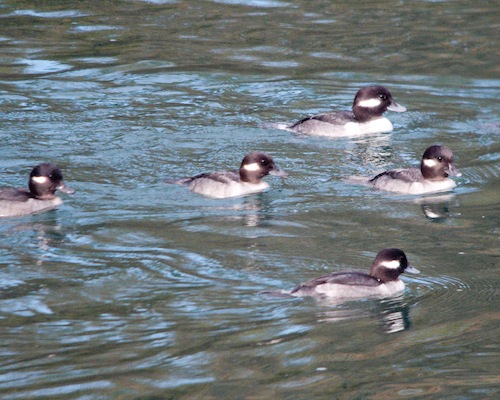 they take a little forward and upward leap before plunging into the water, then following their dive, bob up to the surface like so many corks.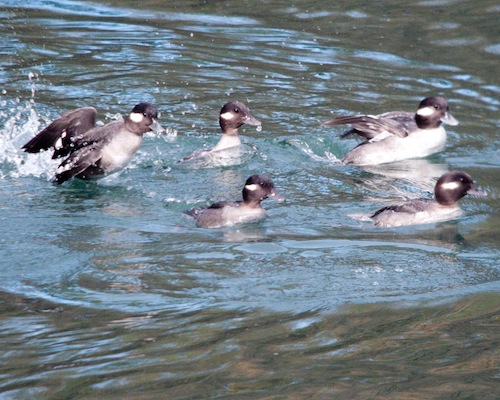 The Bufflehead (I love saying that) is North America's smallest diving duck, but don't let their size fool you. They are aggressive little ducks.
Take a look at this video showing some of their courtship displays.
Buffleheads are almost exclusively monogamous, keeping the same mate for several years. They are also cavity nesters, breeding primarily in the Boreal forests of Canada and a few other places in the U.S. in cavities created by the Northern Flicker1.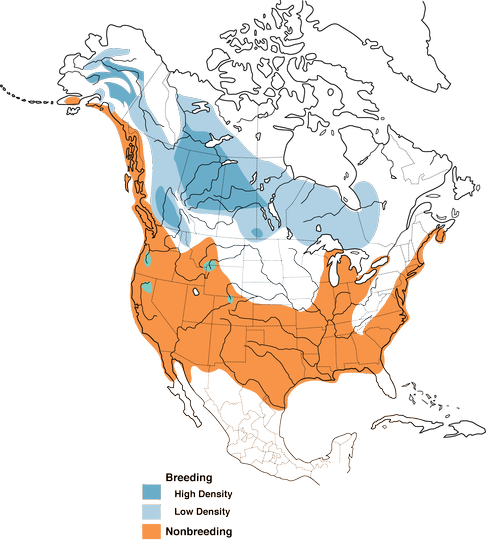 That blue spot in northern California is Lassen Volcanic National Park where I have seen the female Bufflehead searching for nest sites.
So what's not to love about these little bundles of energy? Nothing!
Here's another look at the drake as he comes up from one of those dips.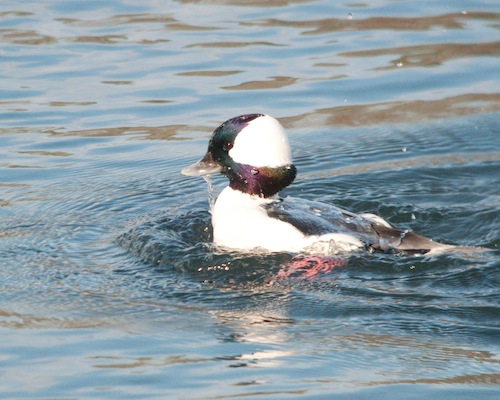 If you want to see more cool birds from all over the world, check out Dave Springman's World Bird Wednesday and submit your own bird photos!
References: 1Birds of North America Online