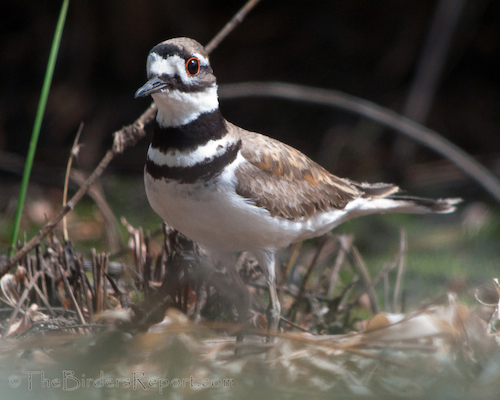 Killdeer (Charadrius vociferus) photos by Larry Jordan
I stopped by Battle Creek Wildlife Area a couple of weeks ago and when I drove into the parking lot I saw this…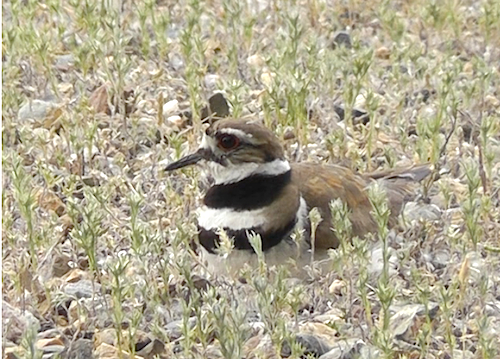 An adult Killdeer (Charadrius vociferus) sitting in the middle of the gravel parking lot. Well, I knew right away that she had to be sitting on eggs.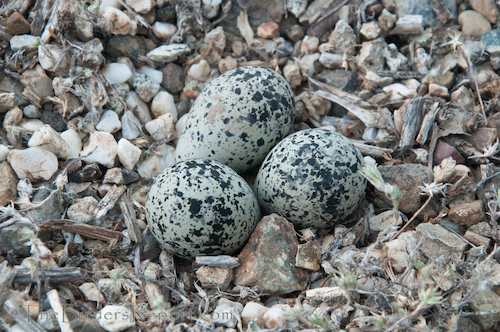 I shot some video from the car, but when my phone rang, she took off, allowing me to see the "nest" and eggs shown above (click on photos for full sized images).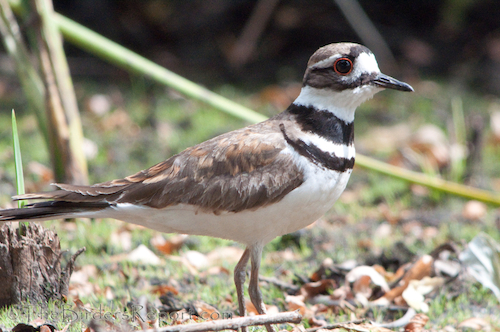 Even knowing exactly where she took off from, it was difficult to see the nest as you can tell from the video. The video also includes footage taken a week later at Lema Ranch where a pair of Killdeer were foraging with their young.
The young Killdeer, termed "Killfawn" by Corey Finger over at 10000 Birds, were foraging near Mule Pond when I heard the adults calling.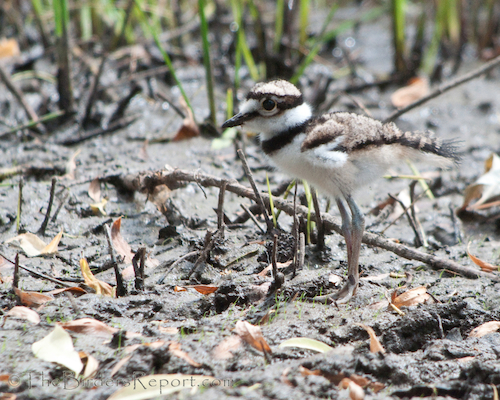 I ducked down behind a tree to snap these photos but the parents were having none of it.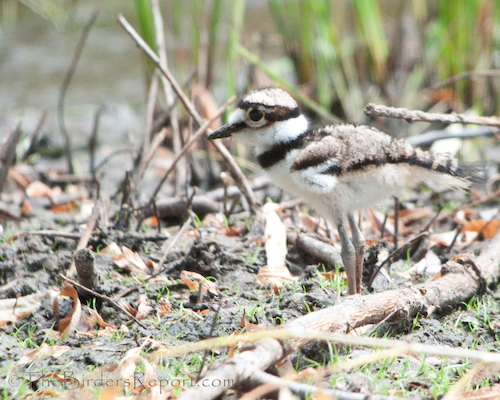 The Killdeer is aptly named "Charadrius vociferus." As you undoubtedly noticed from the video, they are extremely vocal and when the adult birds gave a certain call to their fawns ;-), they rushed into the bulrush where they disappeared.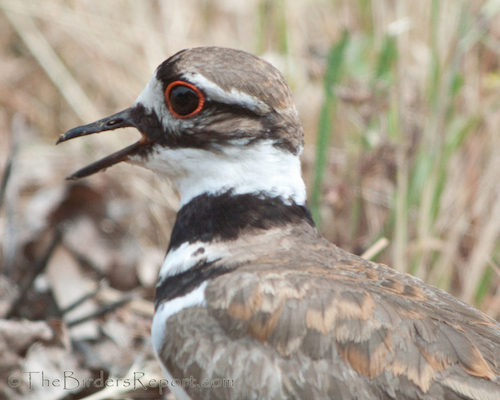 Which left me taking photos of the young one's parents.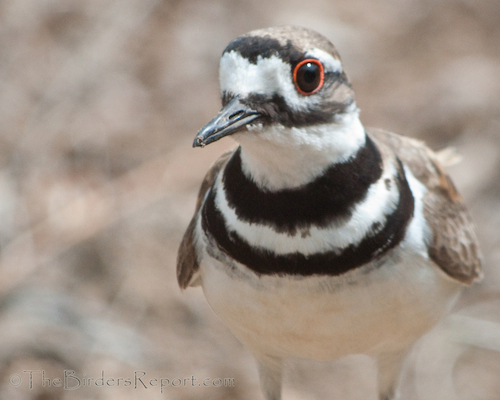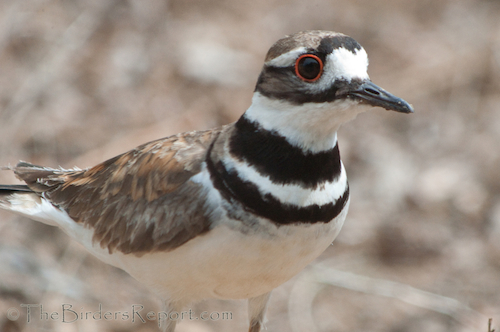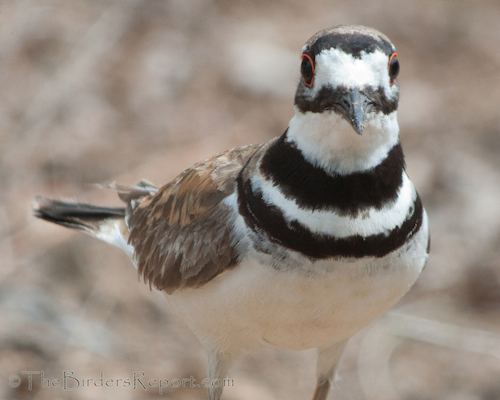 If you enjoy seeing birds from around the world, you have to check out World Bird Wednesday!