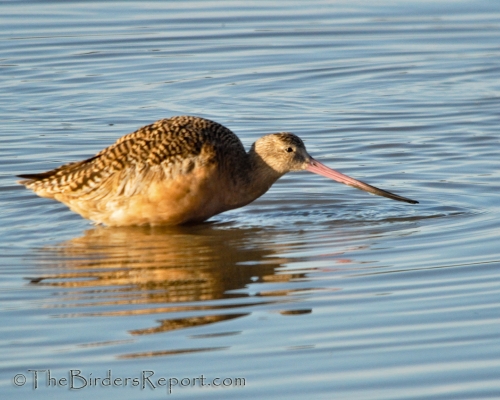 Marbled Godwit (Limosa fedoa) photos by Larry Jordan
The Arcata Marsh and Wildlife Santuary in Humboldt County on the Pacific Coast of northern California is an incredible place.  An innovative wastewater treatment facility consisting of 307 acres of ponds and marshes where over 270 bird species have been observed has got to catch your attention.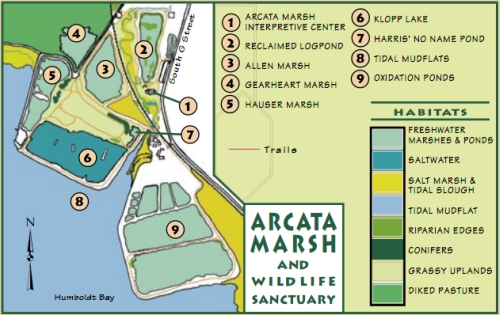 Among the over 40 species we saw on the hour bird walk before our Northern California Audubon Council meeting was the Marbled Godwit.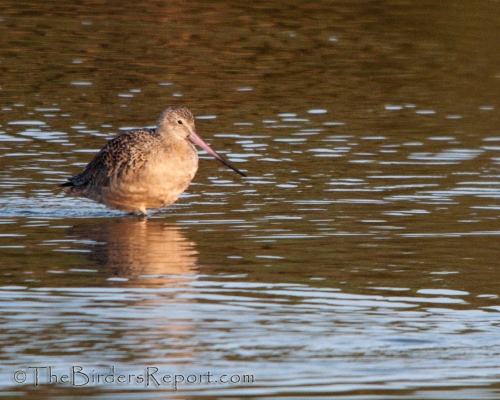 This large shorebird breeds in the grasslands of the northern United States and southern Canada, with small isolated nesting populations in southwestern James Bay and Alaska1.  Map courtesy of Terry Sohl at South Dakota Birds.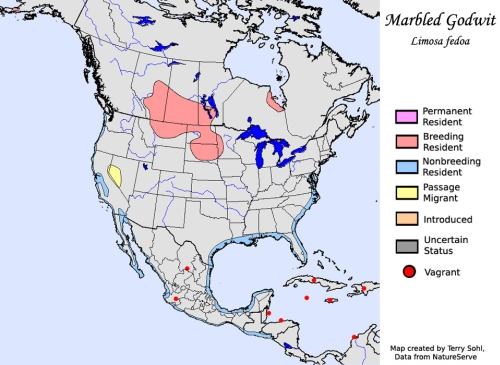 There were hundreds of Marbled Godwits at the marsh and in Humboldt Bay as well.  Here are a couple of the birds I saw at Arcata Marsh, hanging out with an American Avocet in the foreground and a few Greater Yellowlegs in the background.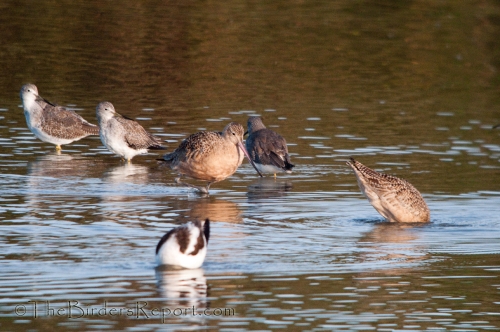 At coastal sites they feed primarily by probing the substrate with that long beak for polychaetes, small bivalves, crabs, and earthworms1.
Here are some more shots I took of this cool shorebird strutting his stuff.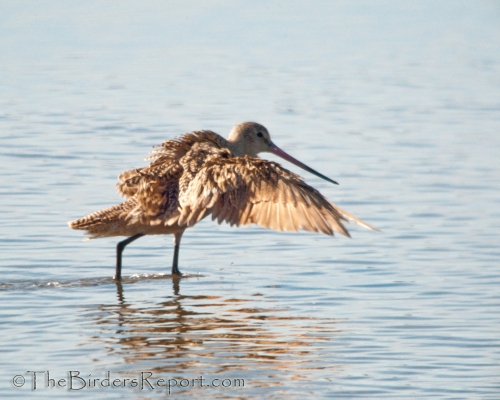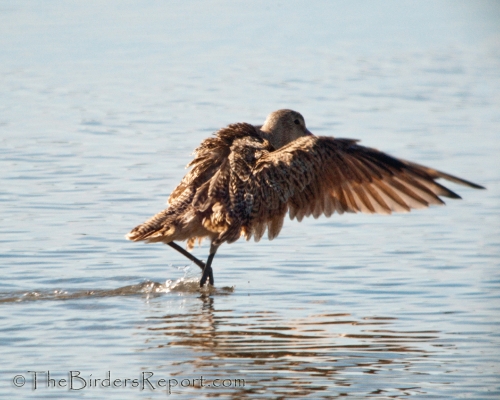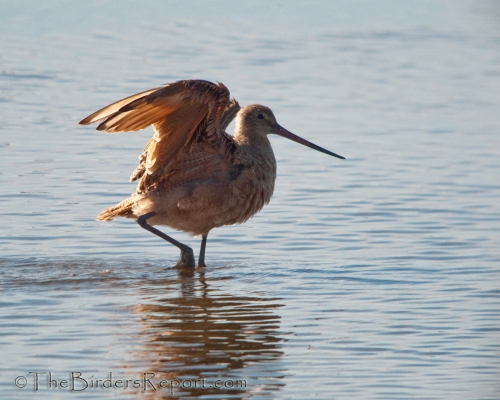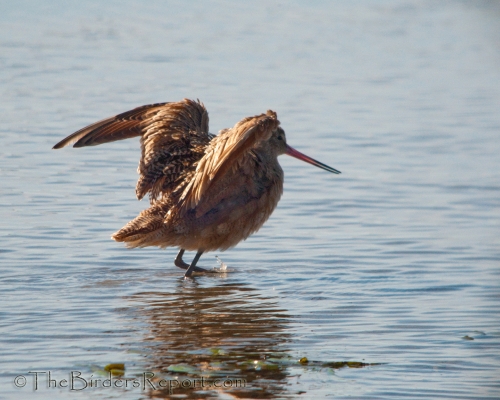 Are they cool looking or what?  For more great bird photos from around the world, you have to check out Dave Springman's World Bird Wednesday!
References: 1Birds of North America Online