Red-winged Blackbird Female (Agelaius phoeniceus) photos by Larry Jordan
Do you recognize this bird?  Many people don't because the much more colorful male of this species gets all the attention.  The Red-winged Blackbird (Agelaius phoeniceus) is arguably the most abundant and most commonly studied bird in North America, according to Birds of North American Online.
Nest building has begun and the male Red-winged Blackbird is singing from atop many a bulrush and tree.

If you listen carefully to the video, you can hear a Great Tailed Grackle vocalizing at the 23 and 49 second mark. As always, if you click on the photos you will get the full sized image.
The male may have as many as 15 females nesting in his territory in their polygynous social system.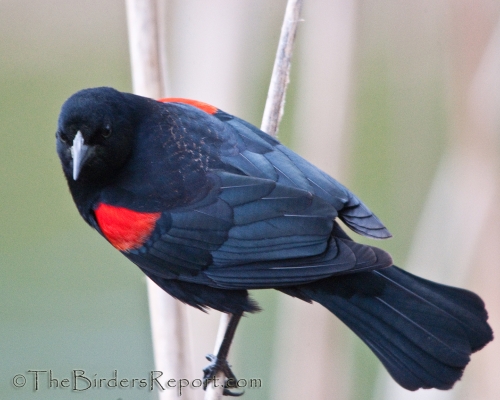 This male, after singing a good deal atop the bulrush, dove down to the water to forage.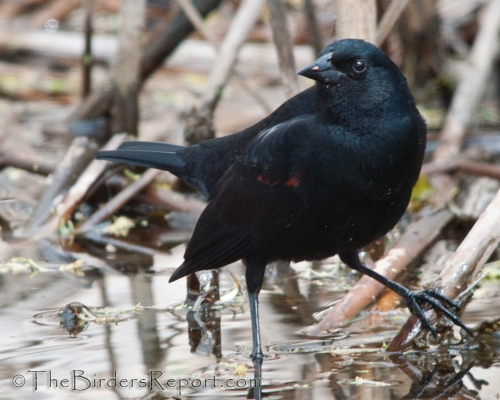 He didn't pay much attention to me but he was curious as to what I was doing there.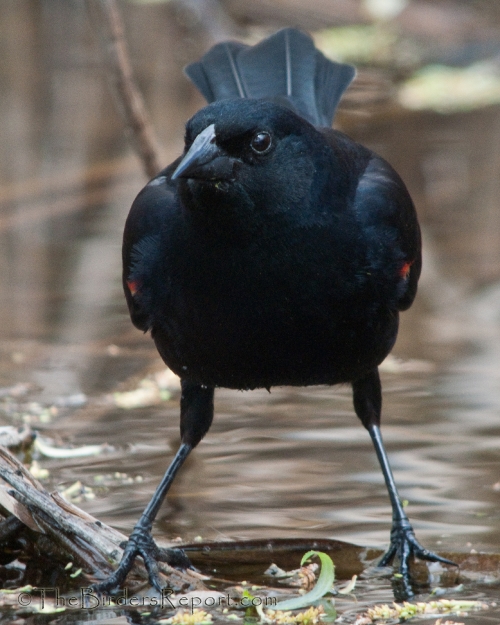 He was more interested in chasing the females and defending his territory. She is a rather handsome bird isn't she?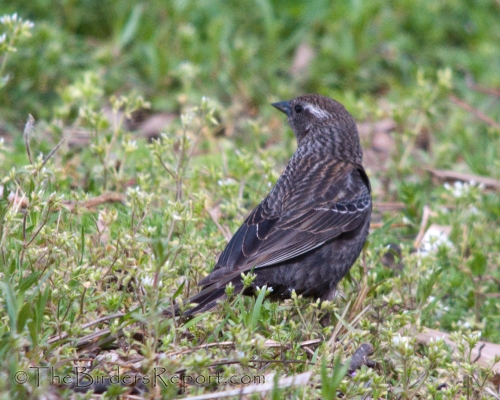 If you want to see some really cool birds, check out Bird World Wednesday!