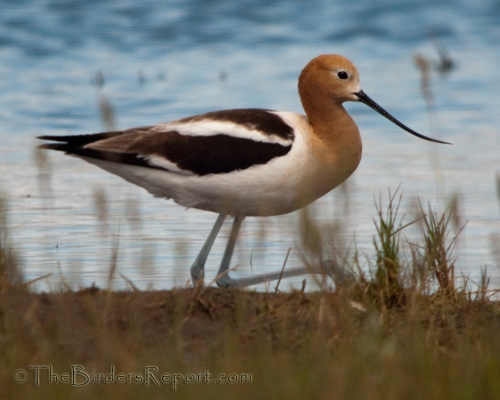 American Avocet (Recurvirostra americana) photos by Larry Jordan
I spent a couple of days last week in Sierra Valley (in Plumas County) where the headwaters of the middle fork of the Feather River originate.  I found these beautiful American Avocets (Recurvirostra americana) in breeding plumage, wading through flooded fields along with Black-necked Stilts and Wilson's Phalaropes (click on photos for full sized images).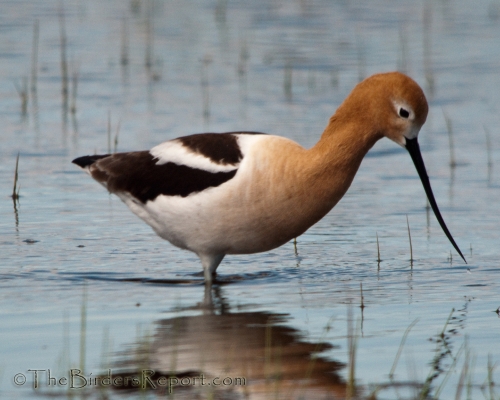 They usually feed in open water that is less than 8 inches deep but will swim in water that is too deep for wading.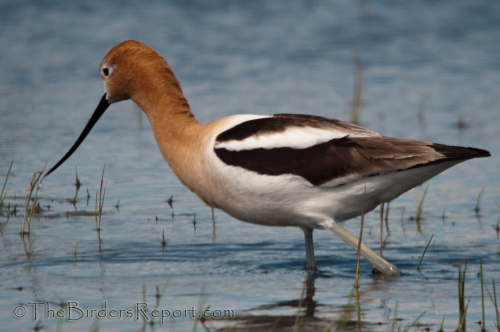 American Avocets feed mainly on aquatic and terrestrial invertebrates, small fish and seeds, using several feeding methods.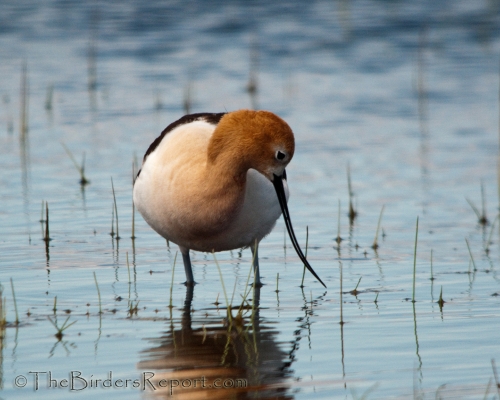 They use visual feeding methods of pecking, plunging and snatching.  This bird was standing still and visually searching for prey and then capturing it with a quick jab of its bill.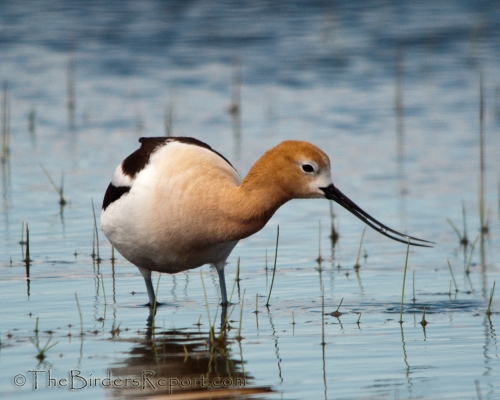 They will also plunge their head and upper breast into the water or snatch flying insects in their beaks1.  The more common tactile feeding method is to move that very sensitive, long recurved bill side to side in a scything motion.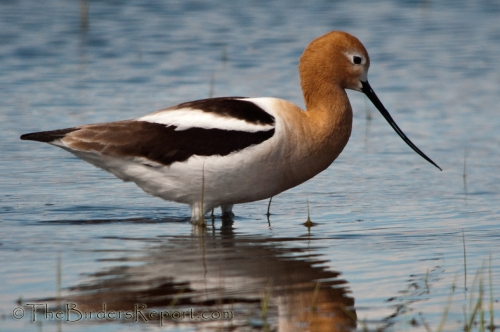 Every once in awhile they would pause and look up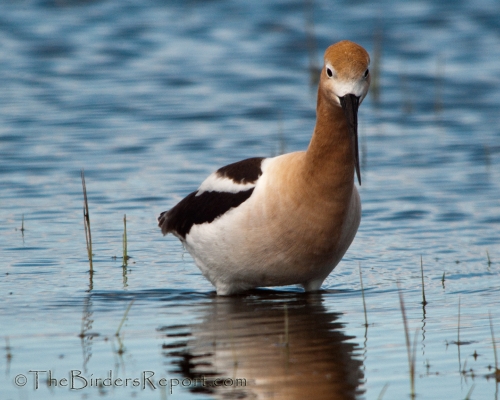 …seemingly curious about what I was doing.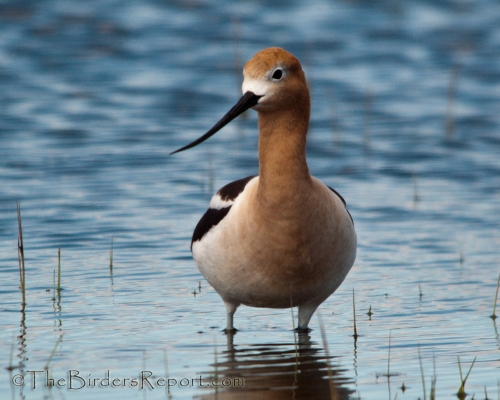 Then go back to feeding in the shallows showing the distinctive black and white chevron pattern on their backs.
I really enjoyed watching them feed along with the Stilts and Phalaropes. More photos from birds on this trip coming soon!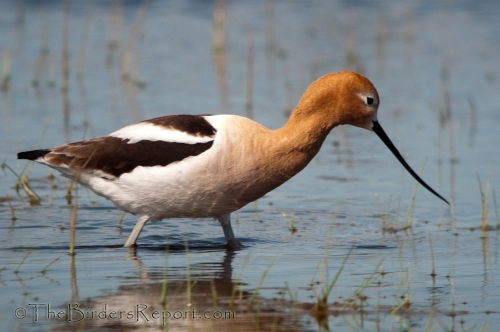 If you want to see some great bird photos from around the world you have to check out World Bird Wednesday!
References: 1 Birds of North America Online