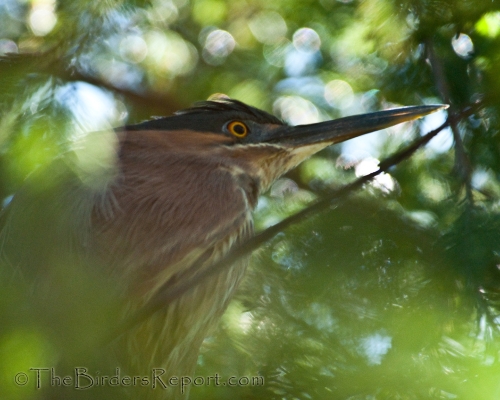 Green Heron (Butorides virescens) photos by Larry Jordan
Back at my friend Norm's house for the sixth season in a row!  These are the first Green Heron (Butorides virescens) photos of the season for me and I am trying to document this pair's breeding behavior from the beginning.
There seems to be a wrinkle in the process this year, with a third heron in the mix (pictured above, click on photos for full sized image).  We are calling this third bird the "interloper."
The bonded pair seem to watch the interloper when he or she shows up, until it gets to rambunctious, then they chase it off.  We're not sure exactly what the relationship is between the pair and the interloper but today Norm told me that it was back after being gone for a few days.
Here are the bonded pair with their crests up.  Green Herons will raise that glossy, dark green cap when they are alarmed or agitated.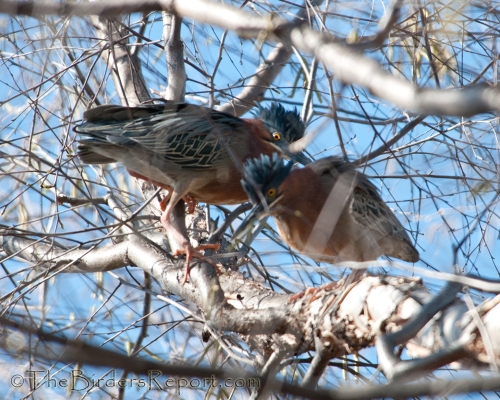 As they calm down, they look more relaxed and stop flicking their tail too.
Here they are reconstructing their nest, although they were more interested in the interloper the day I was there.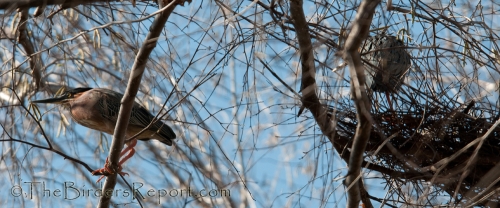 As the interloper looks on.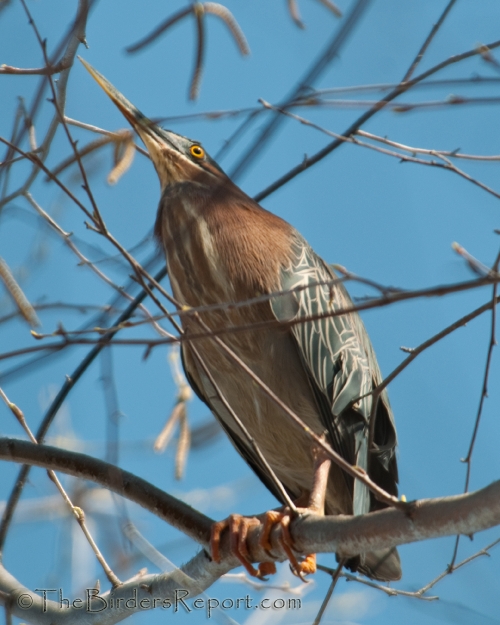 Check out those feet!  Then go check out World Bird Wednesday!