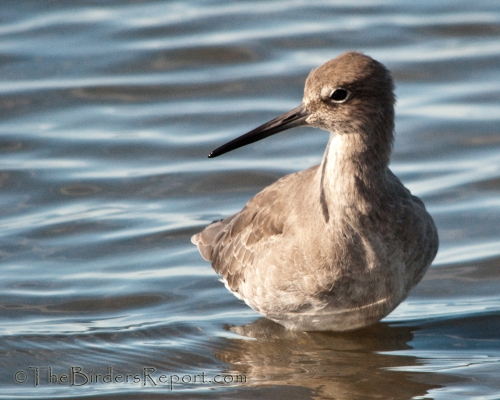 Western Willet (Tringa semipalmata) photos by Larry Jordan
(Click on photos for full sized images)
The Willet (Tringa semipalmata) doesn't look very interesting as it scours the shore, or in this case, the Arcata Marsh mudflats.
Its a rather nondescript wading bird consisting of two subspecies, the Western Willet (Catoptrophorus semipalmatus inornatus) pictured here, and the Eastern Willet (C. s. semipalmatus).
The Western Willet consists of populations breeding in inland, primarily freshwater habitats of western states and provinces while the Eastern Willet populations breed in the marshes of the Atlantic coast, from New Brunswick to Tamaulipas, Mexico1.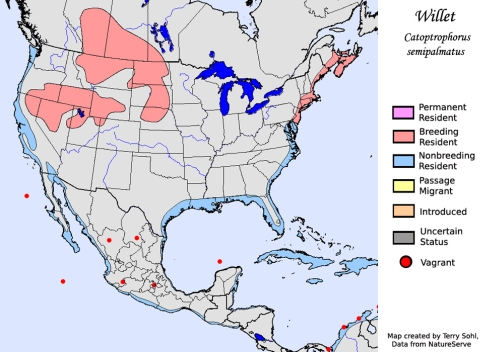 I guess I should say Willets are rather nondescript until they fly…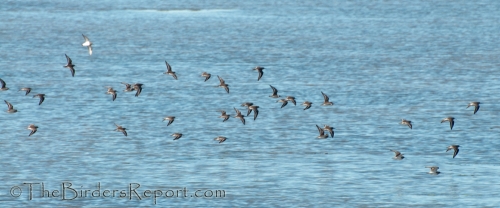 or you hear that distinctive call!

I was able to snap some photos of this Western Willet in flight, showing off those broad white wing-stripes that run across the primaries and secondaries, bordered in black.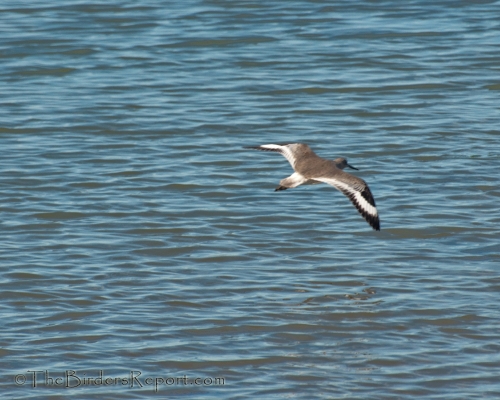 No other large shorebird has such a  striking in-flight wing pattern.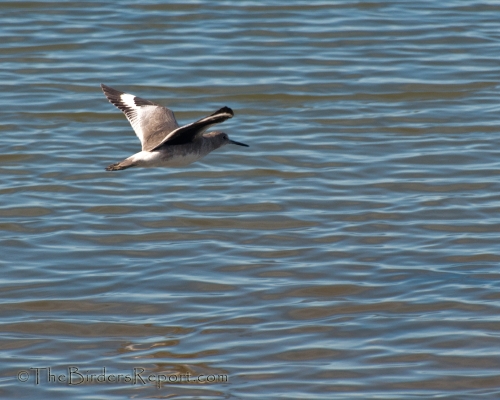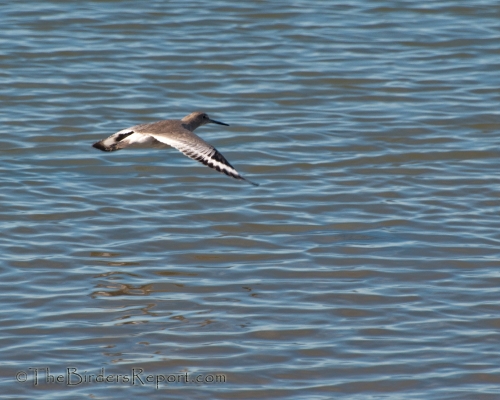 And then, when they land…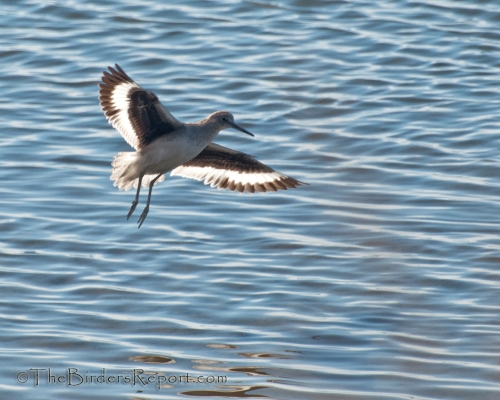 and they are backlit…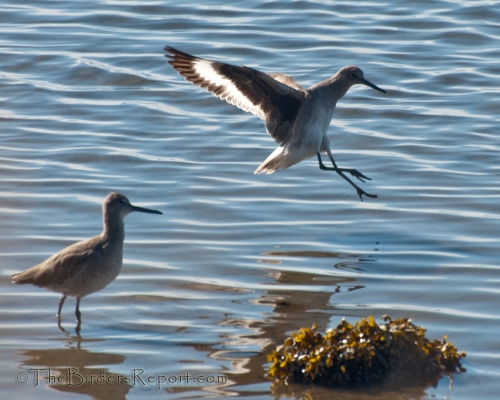 it's even more striking…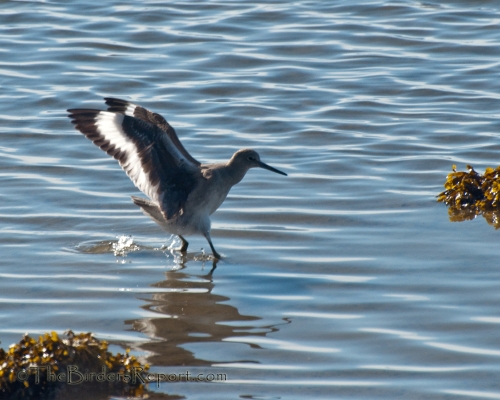 leaving just a glimpse of their secret identity as they fold their wings back up.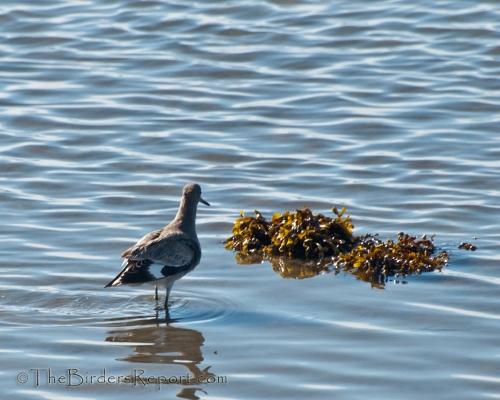 To see a Western Willet in breeding plumage, check out my friend Kyle McCreary's flickr photo here. If you want to see more great bird photos from around the world, check out Bird Photography Weekly!
And while you're here, if you use Google Friend Connect, please consider joining my website via the widget in the right hand column of my blog and I will join yours in return.  Thanks for the visit!
References: 1Birds of North America Online