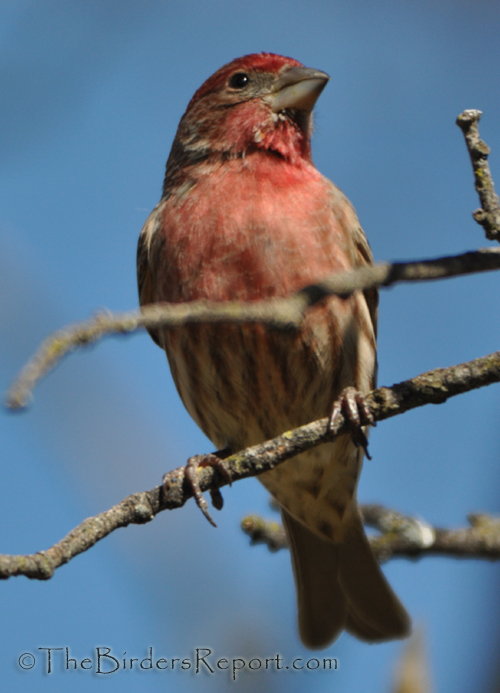 House Finch Male photo by Larry Jordan
I wanted to post this photo I just took the other day of the House Finch since everyone counting birds this week for the Great Backyard Bird Count (see last post) should be seeing these delightful little guys around.  The male House Finch's coloring has been described to look as if a glass of red wine was thrown in his face and the wine ran down his breast, whereas the Purple Finch looks like a sparrow dipped in Raspberry juice.  The specific color of the male House Finch is determined by pigments in the food he eats.
House Finches come readily to sunflower seed feeders and I expect to count many during this weeks Great Backyard Bird Count.
Now go see all the other great shots at Bird Photography Weekly.