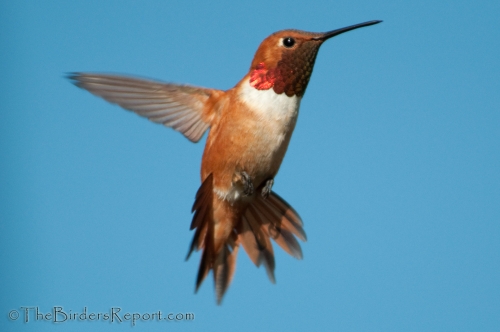 Rufous Hummingbird photo by Larry Jordan
Last chance to enter the Audubon Magazine Photography Awards! Deadline is Wednesday, July 15th!
Parlay your passion for birds into a dream trip to Peru, Australia, or Honduras, or win professional photo gear, in Audubon's first photography awards. Each participant can submit up to 10 bird images, so you have 10 chances to win. Your winning entry will appear in the January-February issue of Audubon and in Nature's Best Photography. Here's your chance to see your images soar to the top. Enter now!