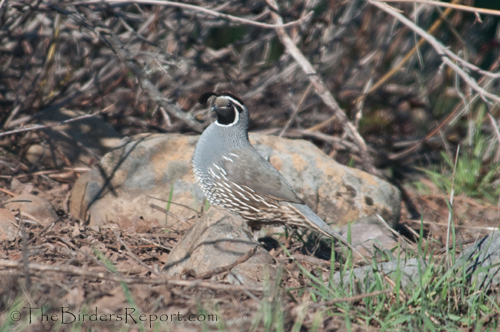 California Quail Male photo by Larry Jordan
The California Quail is the state bird of California.  They live mainly in western North America from British Columbia to Baja California.  This photo was taken on my property just a few weeks ago but the quail live here year round.  They visit my pond during the summer when other water supplies dry up.  Notice how well they are camouflaged.
Now go check out the other Camera Critters!