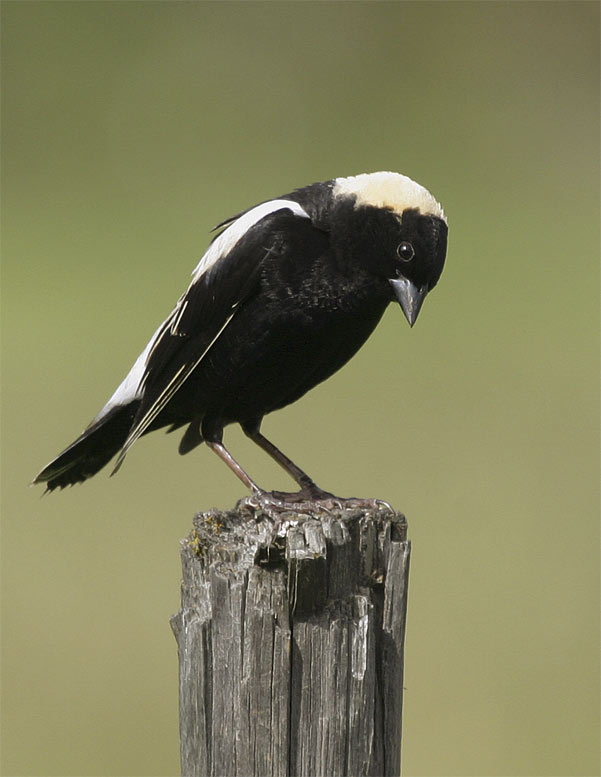 Male Bobolink photo by Walter Ammann
More than half of the birds species that breed in North America and winter in Latin America have declining populations. If we hope to continuing sharing our North American communities with Wood Thrushes, Bobolinks, and other treasured neotropical migratory birds, we must ensure that the birds find food, safety, and shelter in all of the countries where they make stops in along their migration. In 2002, Congress passed the Neotropical Migratory Bird Conservation Act to help protect these habitats, but now the bill must be reauthorized—and time is running out on the 110th Congress!

E-mail your members of Congress and urge them to cosponsor the reauthorization of the Neotropical Migratory Bird Conservation Act (HR 5756/S 3490) to help save our songbirds!
The Neotropical Migratory Bird Conservation Act supports conservation programs protecting migratory birds through habitat preservation, education, and research programs. The program is a cooperative, international conservation effort in Canada, the United States, and Latin America. Each year, the number of applicants far exceeds the available funds. At least 29 species of migratory songbirds have experienced population declines of more than 45% since the 1960s. Congress needs to renew and expand this vital and cost-effective conservation program.
We need to act now to save our declining songbirds. The longer we delay, the more irreplaceable habitat will be lost.

Please write to your U.S. Representative and Senators and ask them to support the Neotropical Migratory Bird Conservation Act to preserve the habitat of America's songbirds.
Please take just a few minutes to send a letter to your congressmen and women.  It's a very simple process that goes a long way for conservation.