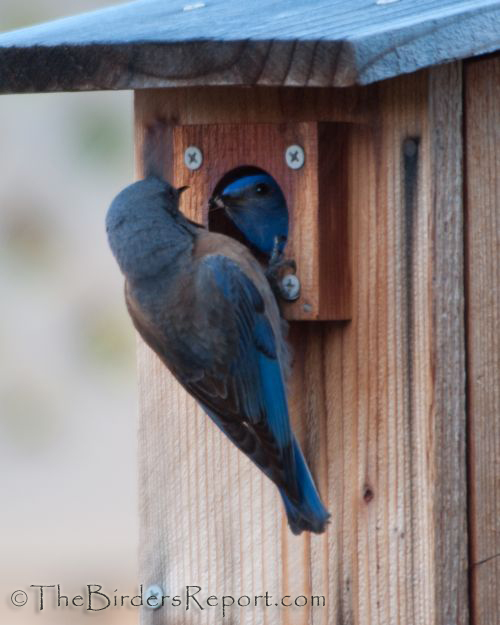 Western Bluebirds Building a Nest photos by Larry Jordan
Last year I built my mom a bluebird house in the hope that she would be able to have a pair of Western Bluebirds grace her yard.  She loved watching birds when she was a kid and I knew she would appreciate watching birds nesting in her own backyard.  I was a bit surprised when she called me just a few days later to tell me that there were bluebirds in her backyard on top of the birdhouse!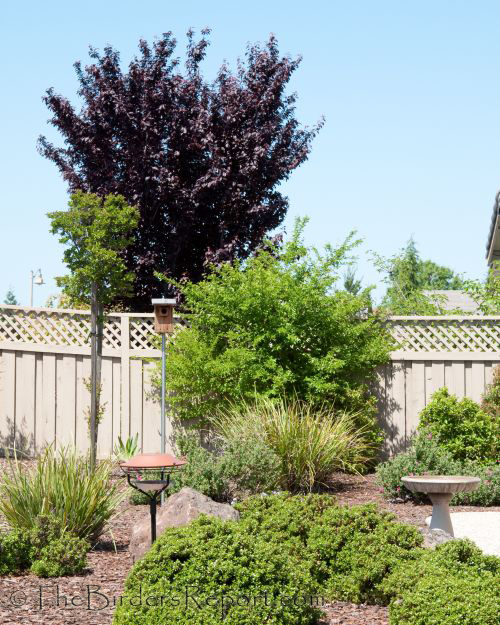 My Mom's Backyard
Her backyard is simple, maintenance free yard, with some flowering shrubs and trees as well as a few irises she planted by the fence.  We put in a birdbath and a simple tray feeder and she had more avian visitors in no time.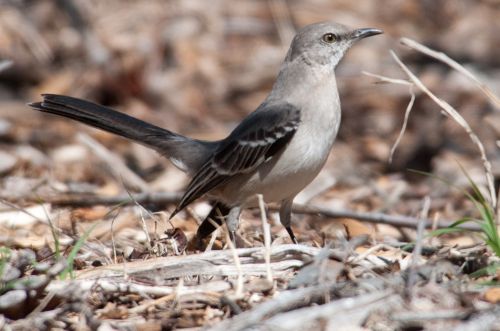 Northern Mockingbird
A couple of weeks ago when I took her back home after a short stay at our house, I got up in the morning and counted over a dozen species of birds that I saw from her backyard within just a few hours.  In addition to the Western Bluebirds nesting in her birdhouse, I saw a Northern Mockingbird and several Mourning Doves.  The neighbor's trees offered a great vantage point, not only for the bluebirds but House Finches, Lesser Goldfinches and this Anna's Hummingbird.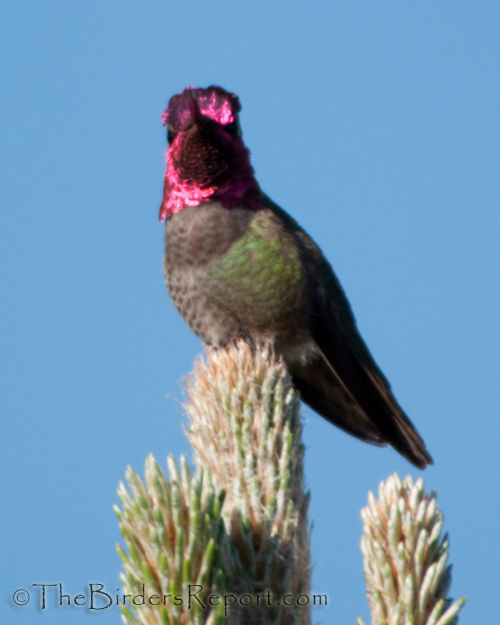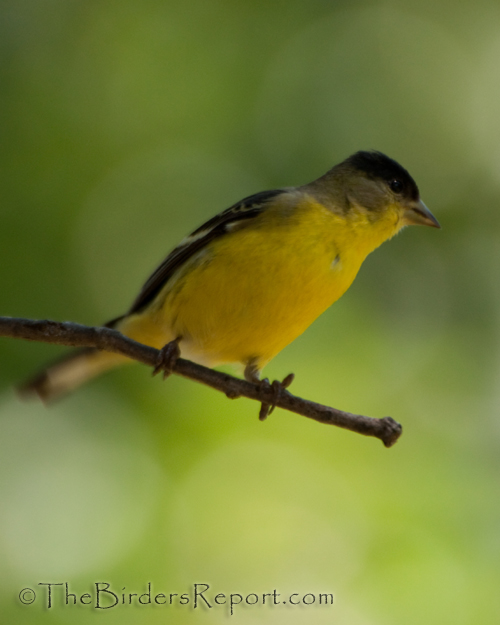 Lesser Goldfinch Male
I spotted several Brewer's Blackbirds and this American Robin sitting on her fence.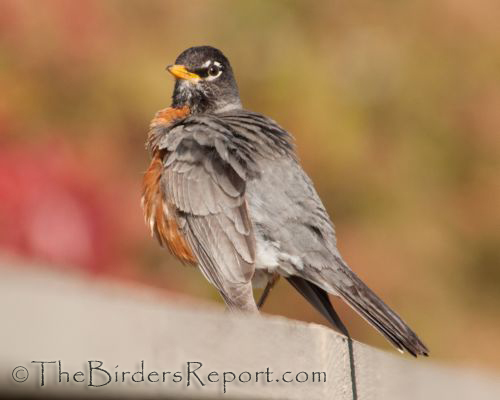 Flying overhead were Turkey Vultures, a Northern Harrier and a Great Egret!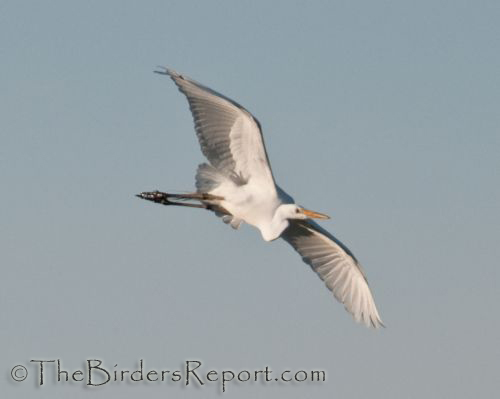 There were also lots of Tree Swallows flying around.  A few were eyeballing the already occupied birdhouse being defended by the male bluebird.
The funniest thing I saw in the few hours I spent birdwatching from her yard that morning was a California Quail running along the top of her fence!  I quickly turned my camera to capture the fleeting female when I saw the male running after her!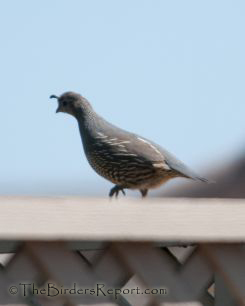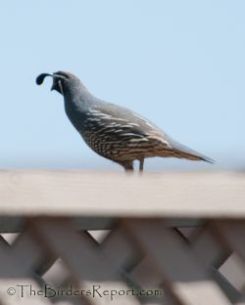 It is nice to know that it doesn't take much to get several avian visitors to your yard. A bird feeding station, a water source and a birdhouse and just about anyone will have many birds in their yard to enjoy.