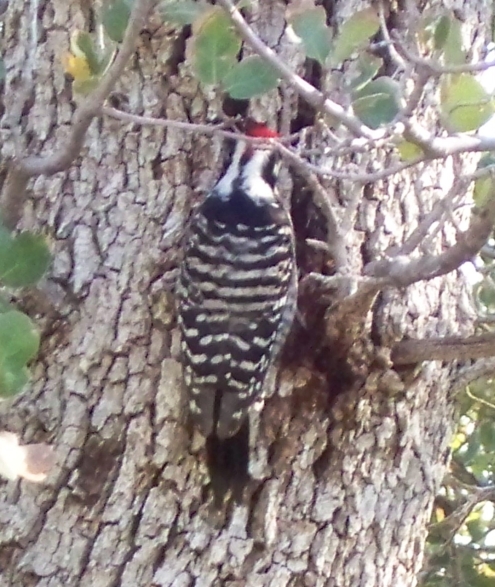 Nuttall's Woodpecker photo by Larry Jordan
This is the best shot I could get of this Nuttall's Woodpecker from the tee box on the golf course yesterday.  He was just working away on this oak tree while my buddies and I teed off 20 feet away.  However, I didn't want you to go away without doing this bird justice.  So I posted this photo below taken by my friend Mark Schmitt.
Nuttall's Woodpecker photo by Mark Schmitt
This is a beautiful woodpecker we see quite often here in Northern California.