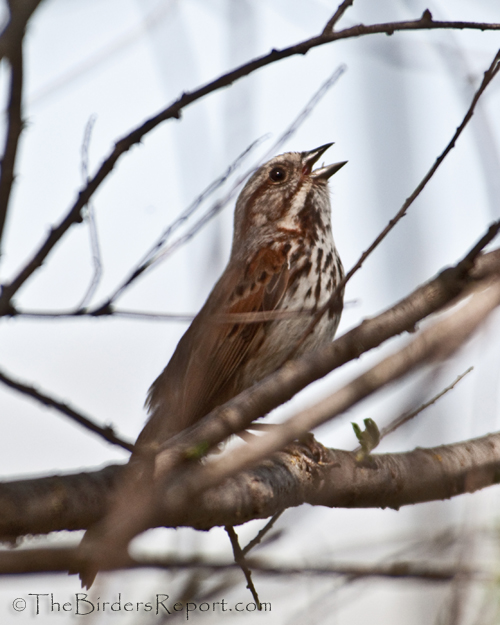 Song Sparrow Singing photos by Larry Jordan
The Song Sparrow has one of the most joyous songs in nature.  If you close your eyes and listen, you can just imagine yourself walking down a path through the forest, in a fairy tale.  You can listen to several of those joyous songs here.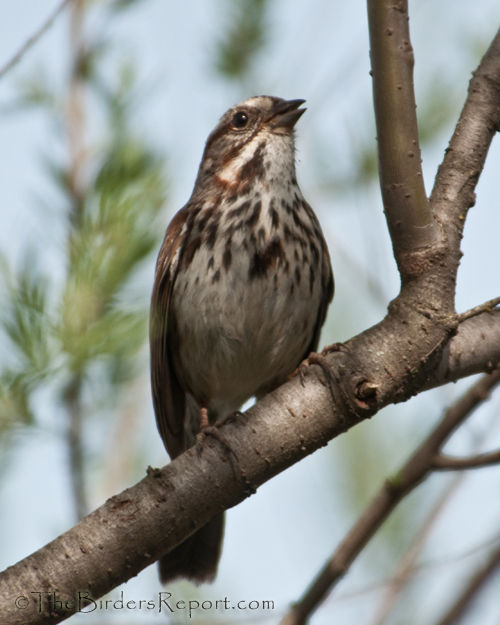 I found this LBJ (little brown job) at Anderson River Park back in March.  He was singing almost continuously for me and I stayed and soaked it all in.  Song Sparrows have highly variable plumages and several recognized subspecies, depending on their habitat and location.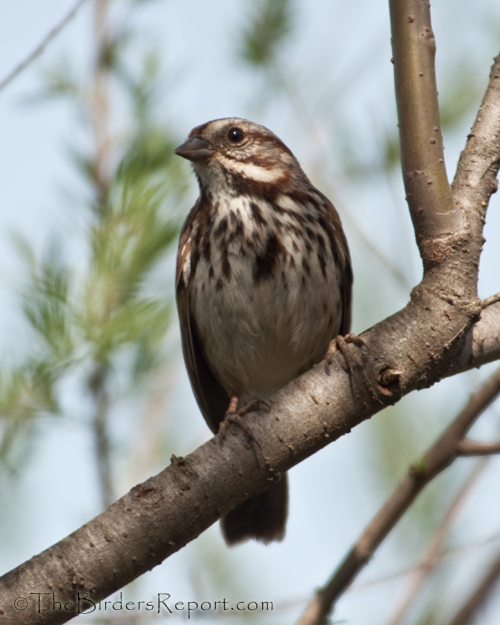 You can usually identify them because of their heavy breast streaks that merge into a large central spot and their broad grayish eyebrow.  I think they have a beautiful pattern of browns, grays and whites but their most adorable feature is their song.  Maybe that's where they got the name?
To see more beautiful bird photos, get on over to Bird Photography Weekly for their two year anniversary!