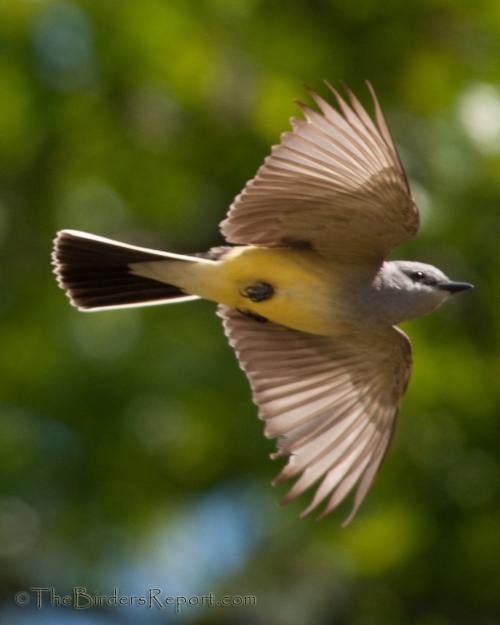 Western Kingbird In Flight photos by Larry Jordan
The Western Kingbird is a Tyrant Flycatcher, or New World Flycatcher, that make up the largest family of birds in the world.  They are also the most widespread kingbird in the West.  The flycatcher family of birds also includes the Ash-throated Flycatcher, one of my favorite birds that will nest in birdhouses.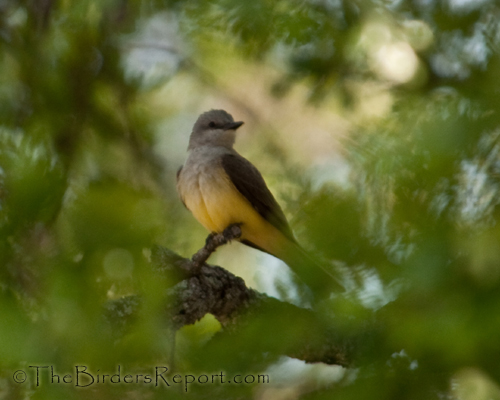 Western Kingbirds arrived in Northern California a few weeks ago from their winter grounds in southern Mexico and Central America and have really been putting on a show.  They catch insects on the fly like Ash-throated Flycatchers but are more conspicuous.  You will often find them sitting on wires or fences in open areas that have some trees or shrubs nearby.  This bird was sitting on a fence behind the hospital where I work hawking insects.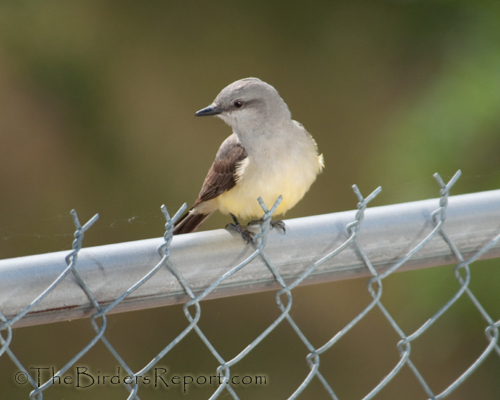 I believe there are a pair ready to nest in this area as this Western Kingbird was interacting with his own reflection in one of the huge windows of the hospital building.  I believe he thought it was a rival for his mates affections.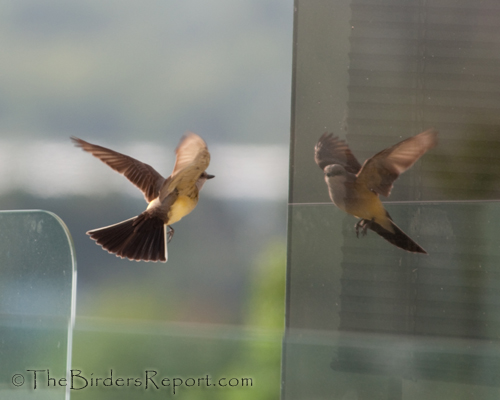 I will be following these two if they nest nearby although I have not been able to locate an easily visible Western Kingbird nest as yet.
To see more cool critter photos, visit Camera Critters and have a great weekend!