White-throated Sparrow photos by Larry Jordan
A few weeks ago, my friend Debby texted me that she had a White-throated Sparrow at her feeders.  This may not sound like much if you live East of the Rocky Mountains but White-throated Sparrows are not common in the central valley of California as you can see on this map courtesy of Cornell Lab.  Cornell Lab actually has a note below the map stating "Species is present only at very low densities in the western wintering range shown."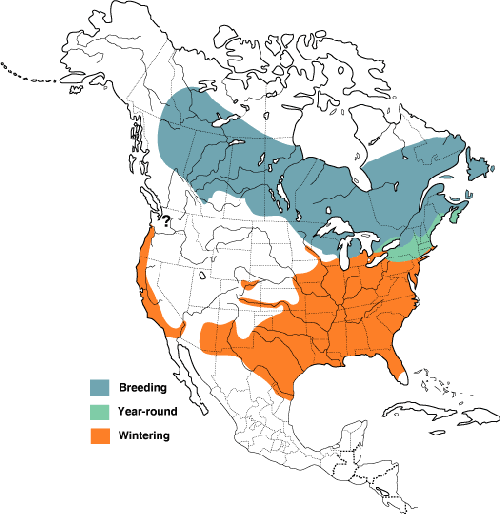 So, of course I headed over to her house to see my first White-throated Sparrow, and what a beautiful specimen it was.  Debby had layed out plenty of food around her yard, making sure the sparrow would stick around for anyone wanting a look at the rare migrant.
This bird was travelling with a flock of White-crowned Sparrows it seemed.  There were several white-crowns, adults and juveniles feeding in the yard right outside her livingroom window!  How convenient for watching this beautiful newcomer.
There are two morphs of this species, a tan-striped and a white-striped morph.  The white-striped morph we were able to see here has a brighter yellow eyebrow stripe than the tan-striped morph.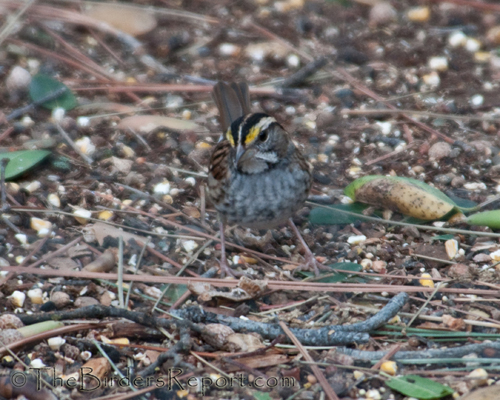 The White-throated Sparrow differs from the White-crowned Sparrow by having a white throat and a bi-colored bill rather than a pinkish bill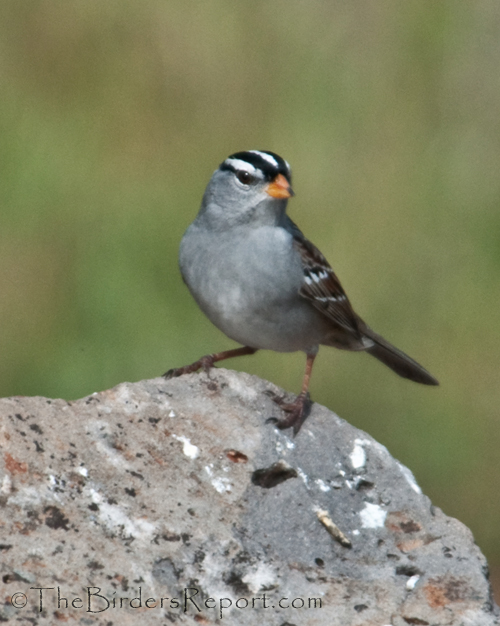 White-crowned Sparrow
And the immature Golden-crowned Sparrow has yellow in its crown to set it apart, whereas this adult has the yellow central crown stripe bordered with bold black eye stripes.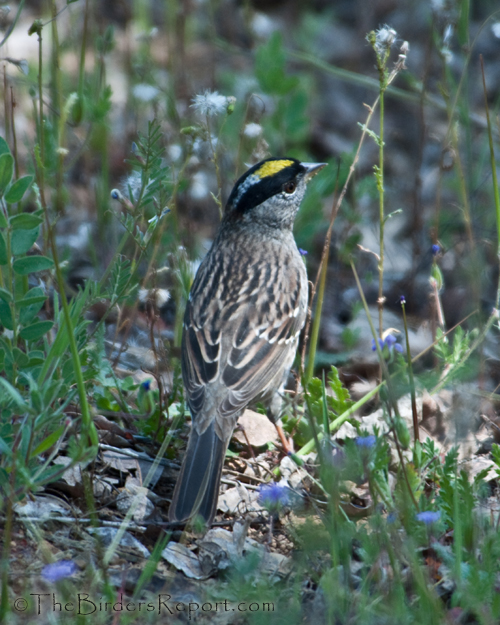 Golden-crowned Sparrow
The afternoon spent watching birds through Debby's livingroom window also included several other species attracted to her feeding station.  There were the ever present Western Scrub-Jays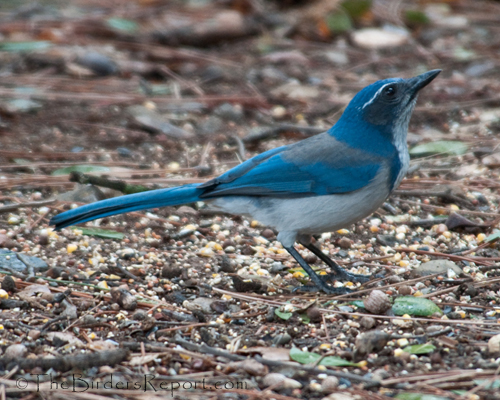 and Mourning Doves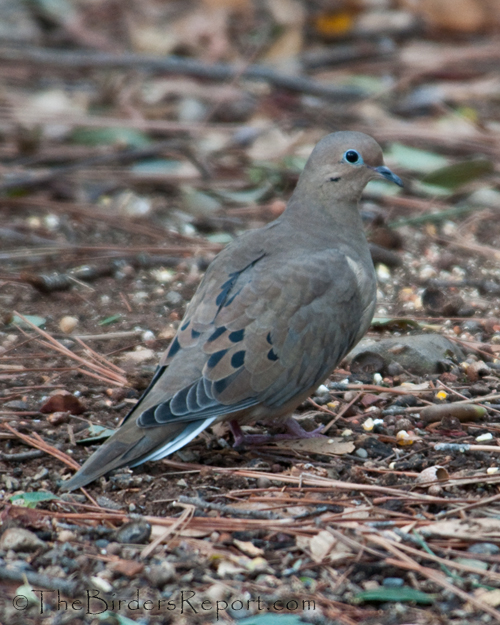 as well as White-breasted Nuthatches competing for her suet (she uses the same recipe as I do)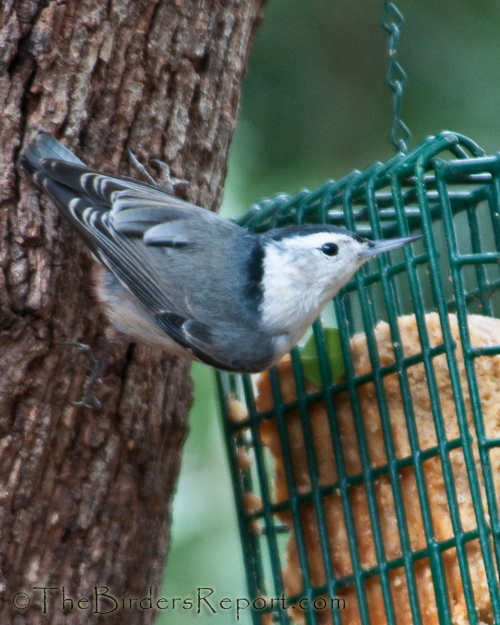 with a pair of Downy Woodpeckers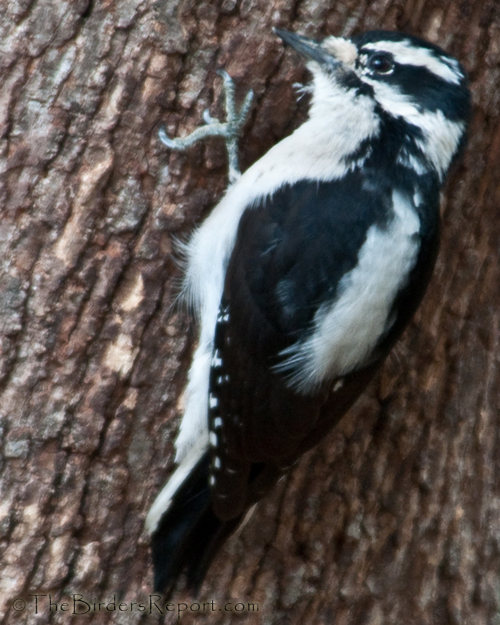 Downy Woodpecker Female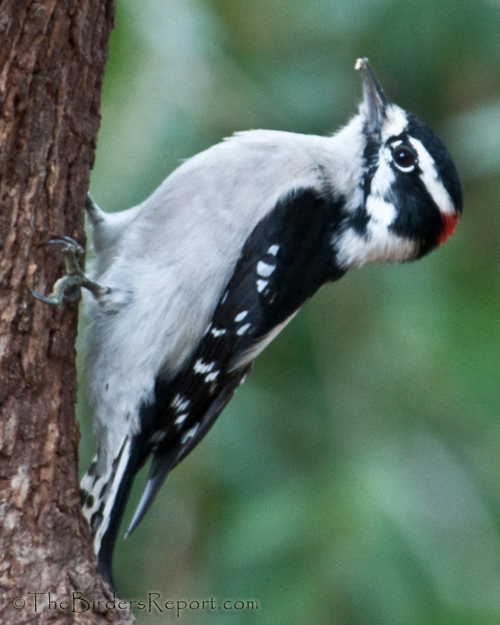 Downy Woodpecker Male
and a pair of Nuttall's Woodpeckers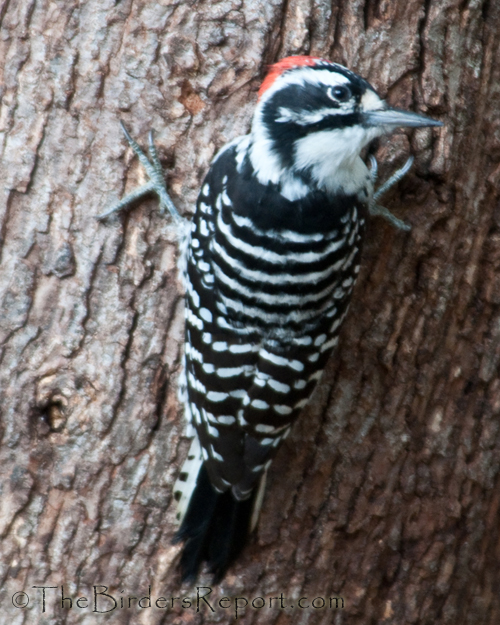 Nuttall's Woodpecker Male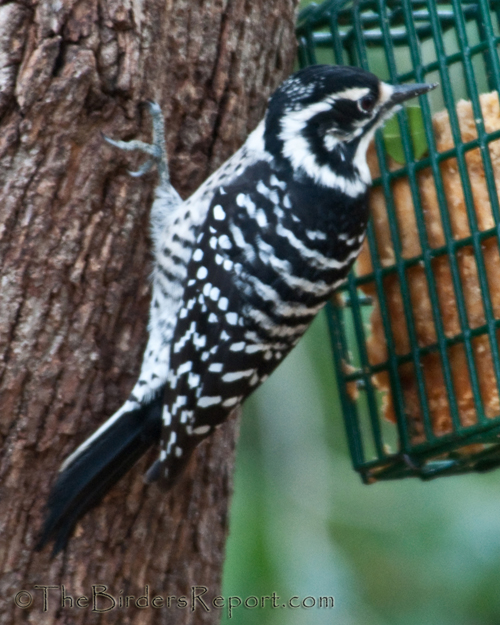 Nuttall's Woodpecker Female
Now that's what I call an enjoyable afternoon birdwatching, all from the comfort of a friend's livingroom window!  Thanks Debby!
Make sure you stop by to see the other great Bird Photography Weekly photos!