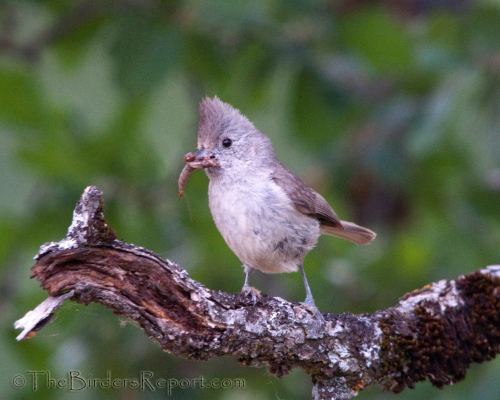 Oak Titmouse (Baeolophus inornatus) photos by Larry Jordan
The Oak Titmouse (Baeolophus inornatus) is the first to take up residence on my bluebird trails.  They are just finishing up their one and only brood for the season.  I had two pair nesting on my property and this pair at Lema Ranch.
If you want to see some cute photos of mama bird and her nestlings from last season click here (as always, click on photos for full sized images).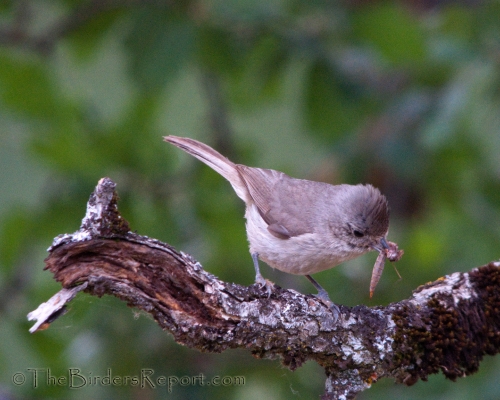 This new parent was bringing what would probably be some of the last treats to the nest for their brood.
The female Oak Titmouse does all the incubation and brooding and the male brings her food during that time.  The chicks leave the nest about two to three weeks after hatching.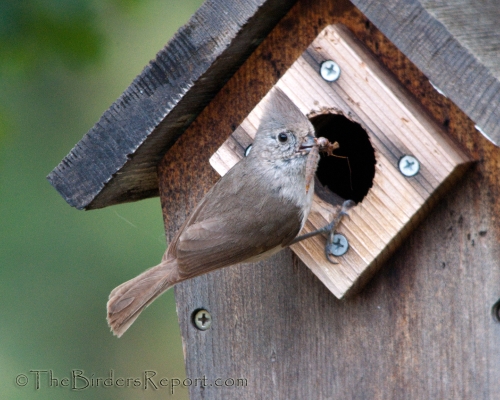 I didn't realize until recently, having never seen the chicks leave the nest, that they don't fly out!
According to Birds of North America Online, "Young leave the nest when capable of climbing to the cavity entrance; presumably capable of flying short distances, but do not fly out of the nest. Observations indicate that broodmates leave the nest simultaneously and tumble to the ground, apparently stimulated by "scolding" by the parent."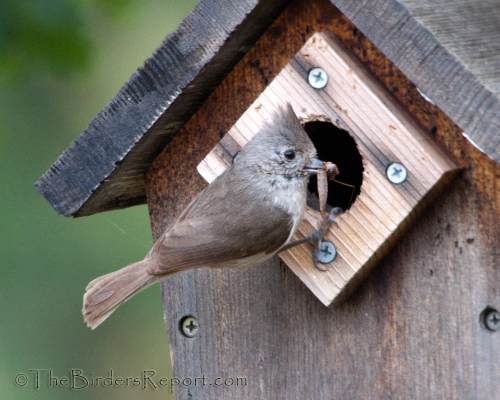 Oak Titmice are very cute and very active.  They come to feeders with sunflower seed and also love suet.  Once they fledge however, the parents usually take the youngsters into the cover of the oak trees for about a week and feed them until they are able to forage for themselves.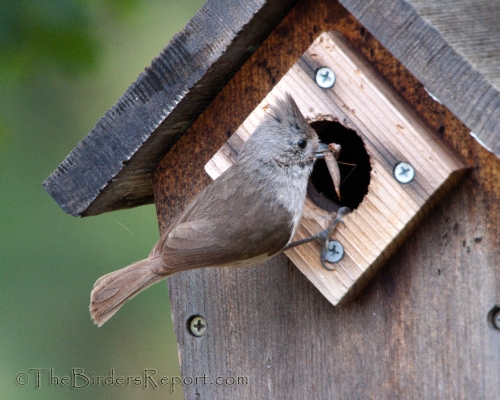 You can see just how active these little birds are in this video. I put two short videos together to get a long enough clip to show their seemingly nervous behavior.
To see more great bird photos from around the world, check out World Bird Wednesday!