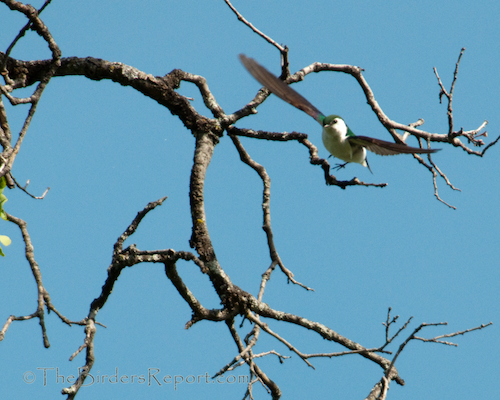 Violet-green Swallow (Tachycineta thalassina) photos by Larry Jordan
About a week ago I began seeing Violet-green Swallows (Tachycineta thalassina) flying overhead. The year before last, I was fortunate to have Violet-green Swallows nesting in one of my birdhouses but they also nested in this same oak tree last year.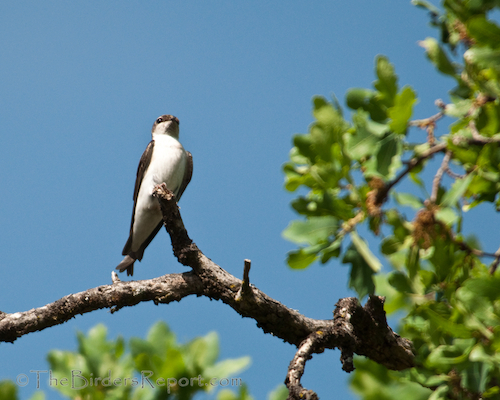 I noticed the female (above) and male (below) flying around and perching near this oak that has several good cavity nesting holes.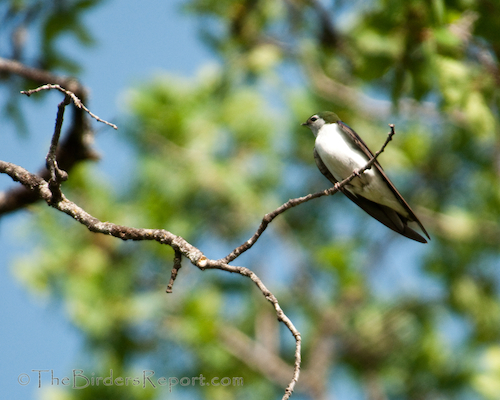 This one oak tree has two very popular cavity entrances, one on the East side of the tree and one on the West side. The photographs taken above were snapped a couple of hours before sunset when I first spotted the swallows about a week ago.
I decided this past Sunday to check out the tree in the early morning light having seen some of the swallows approaching an entrance on the East side of the tree.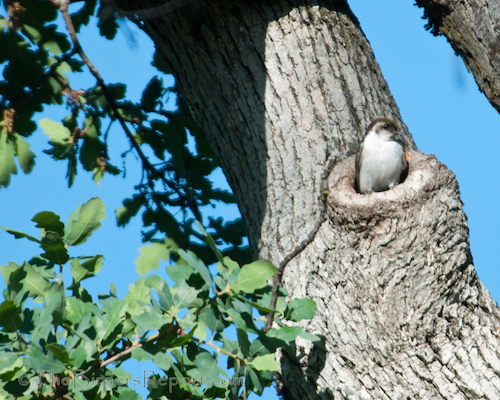 Not only was I lucky enough to see a pair of Violet-green Swallows enter the tree cavity several times, I saw them carrying nesting material into the cavity entrance as well.
Nest building activity for many species occurs primarily in the morning so my experience has been that this is the best time of day to observe this behavior, plus the light is best for photographing the bird's activities in the morning.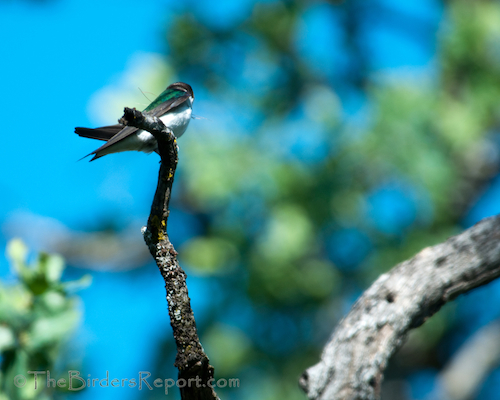 From the back, this bronze-headed swallow at the cavity entrance looks like the female…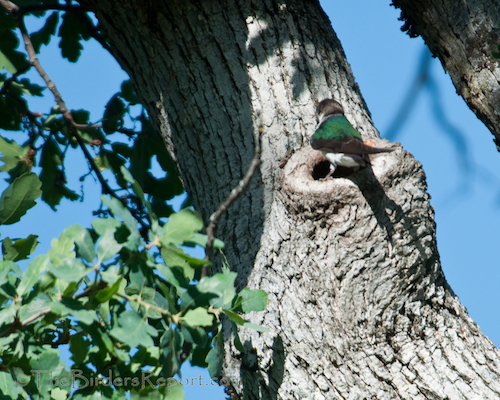 as she disappears into the tree cavity.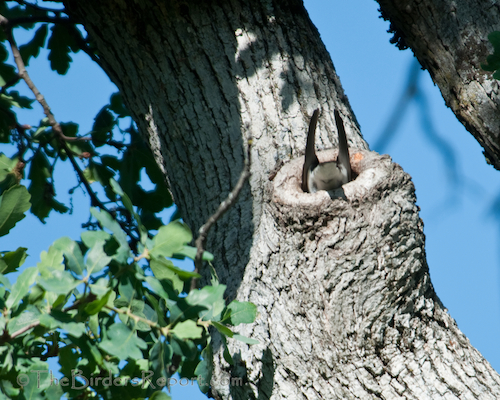 I shot some video of the pair as they checked out the nest cavity and perched near the entrance. I hope you enjoy it!
I know you will enjoy seeing the other bird photos at World Bird Wednesday!