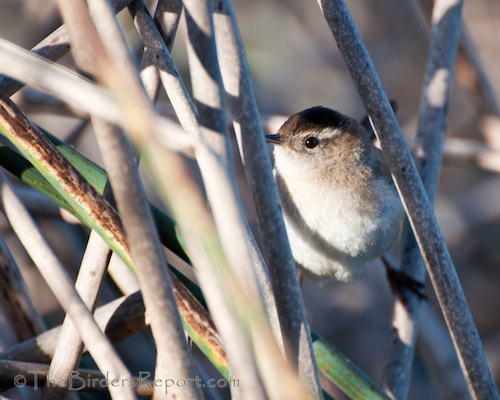 Marsh Wren (Cistothorus palustris) photos by Larry Jordan
If not for the title of this post, would you be able to identify this bird from this photo (click on photos for full sized images)? If you are familiar with the Marsh Wren (Cistothorus palustris) you probably would simply because of the way this bird is clinging to the bulrush with legs spread on divergent reeds.
This photo would help with the ID, now seeing some field marks other than just the white eyebrow stripe but he or she is still skulking in the reeds as I struggle to get a clear shot.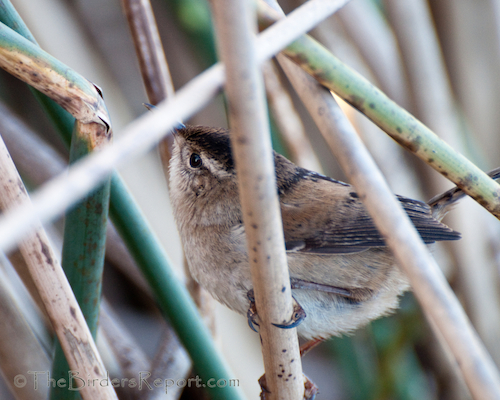 Sitting in the photo blind at Delevan National Wildlife Refuge, I could tell what it was before I even saw it. I heard it calling.
[audio:https://thebirdersreport.com/audio/MAWR.mp3]
Then it came out into the open and I could see that distinctive design on its back.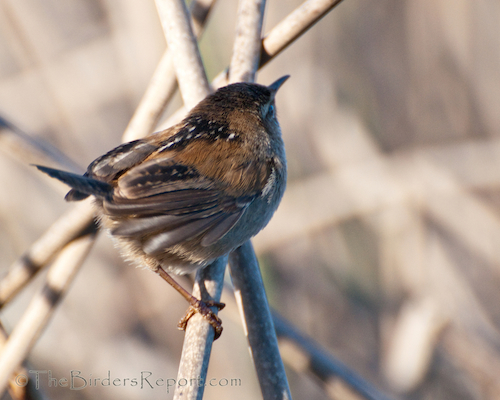 I always enjoy seeing and hearing these industrious little birds.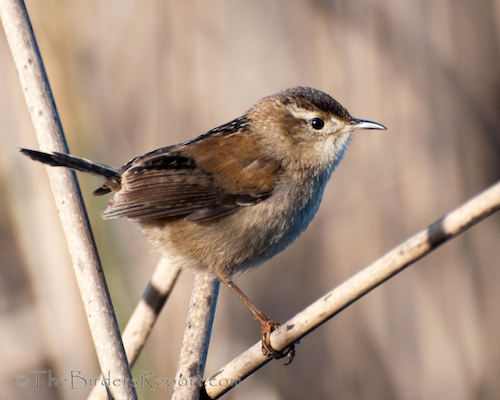 This time of year when the males are building their nests and singing…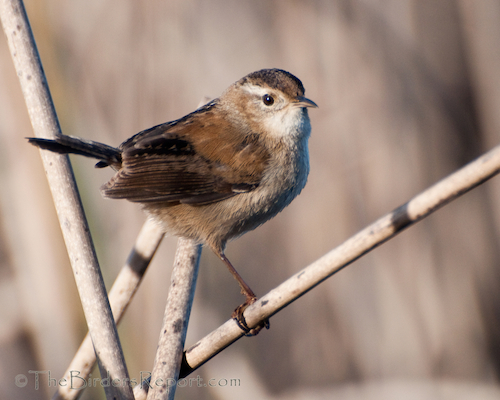 they have to put a big smile on your face 😀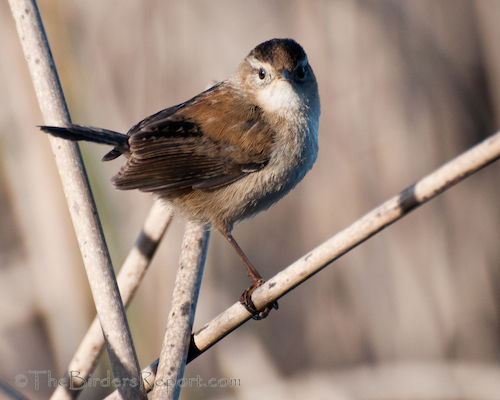 Did you know that about half of the male Marsh Wrens in some populations mate simultaneously with 2 or more females and the males also build multiple nests, typically at least a half dozen dummy nests for every breeding nest used by a female1? I wasn't kidding when I said they were industrious!
If you want to see one of these guys actually building a nest and singing, check out my other Marsh Wren post. Then get on over to World Bird Wednesday and see more bird photos from around the world from our illustrious host, David Springman!
References: 1Birds of North America Online