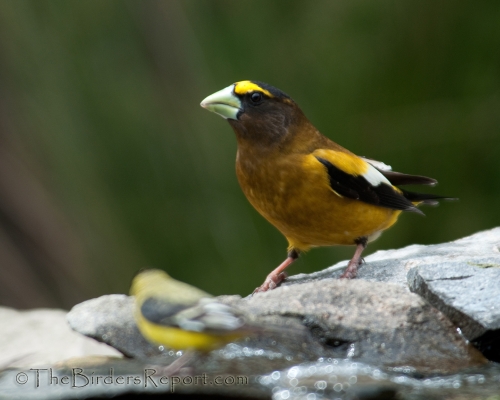 Evening Grosbeak (Coccothraustes vespertinus) photos by Larry Jordan
Being home for the long weekend I was able to do some backyard photography (between chores) and what better subject could you ask for than a brightly colored, gregarious pair of Evening Grosbeaks (Coccothraustes vespertinus)?  Click on photos for full sized images.
Note the size of the Lesser Goldfinch in the foreground of the top photo compared to the male Evening Grosbeak.
Also notice how elegant is this female with the greenish beak, indicative of breeding season plumage.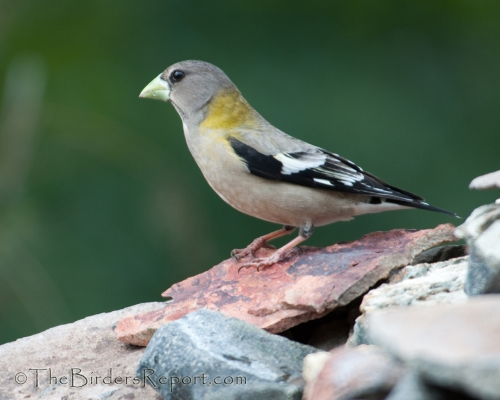 When Evening Grosbeaks arrived in my yard two and a half months ago, their beaks were white.  Now they have this even more alluring look sporting that sexy green beak!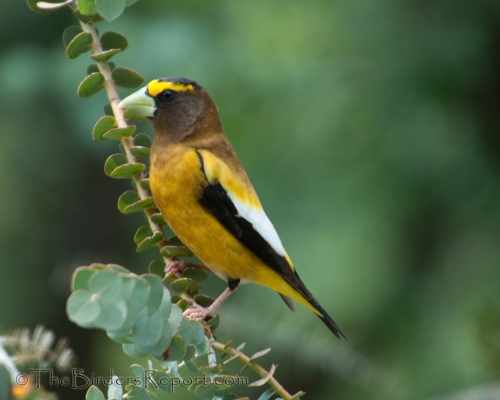 Don't you love that black and white pattern on the female's wings and tail?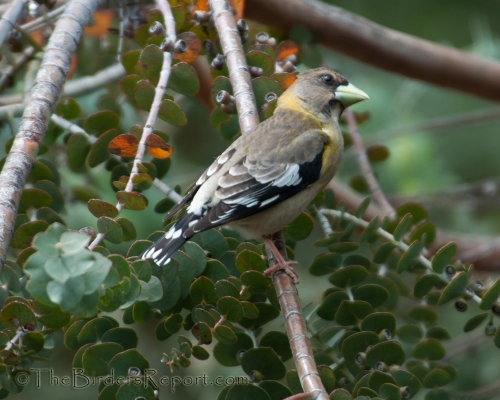 And the male with his prominent white wing patch.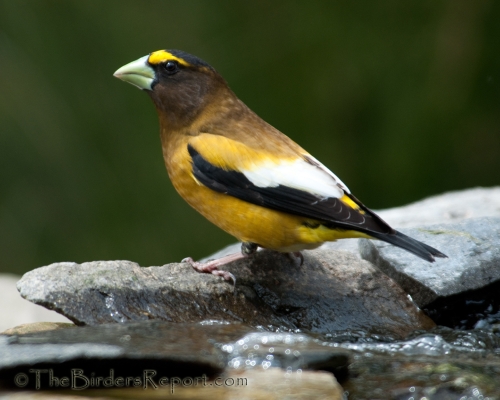 I leave you with the female Evening Grosbeak sipping water from the waterfall.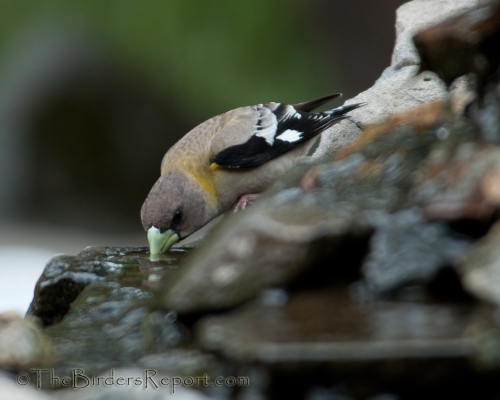 To see more great bird photos from around the world, check out World Bird Wednesday and join in the fun!