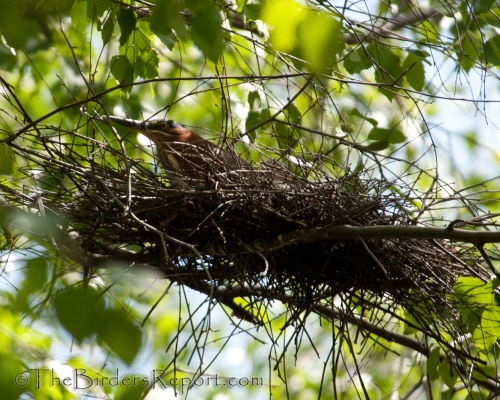 Green Heron in Nest photos by Larry Jordan
The Green Heron (Butorides virescens) nest now has four nestlings!  When I last posted on the Green Heron nest, the pair were chasing off an interloper.  Now they are feeding four, week old chicks!  Here is a photo of one the proud parents in the nest.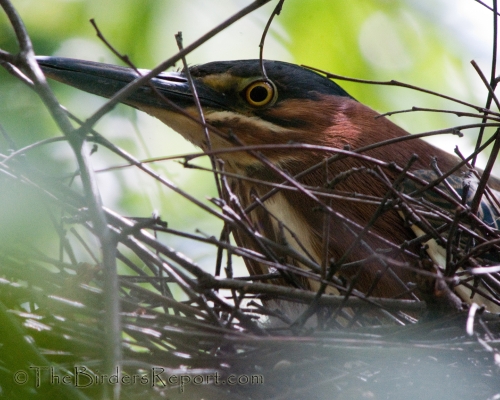 When I arrived at Norm and Chris' home, where the herons have been nesting for the past six years, there was one adult in the nest and the chicks were resting down in the nest.  Not until the other adult came to the nest to relieve its partner was there any activity.
When the exchange took place, the chicks sat up where I could see them briefly.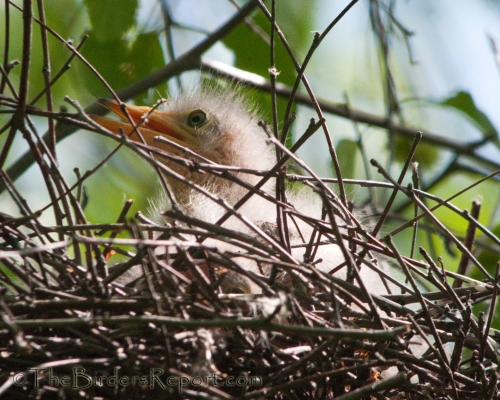 Both adults climbed out of the nest to a branch nearby, out of my sight. Shortly afterwards, one of them flew off.
The chicks nestled down in the nest again and the remaining adult stayed on the nearby branch for almost an hour before coming down into the nest.  Here it is sticking its tongue out.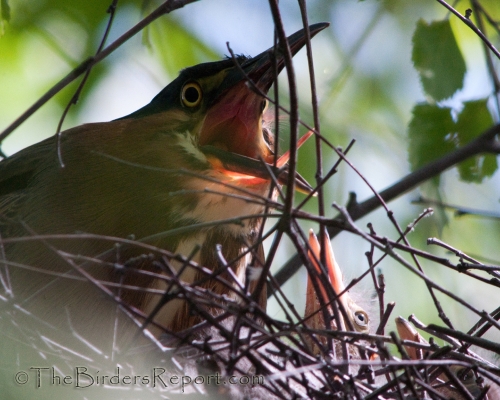 A few minutes later, the feeding frenzy began.  Notice that there are four chicks in this photo, two nestlings are below as the other two grab the parent's beak to take food directly into their beaks.  This behavior begins at about one week of age according to Birds of North America Online.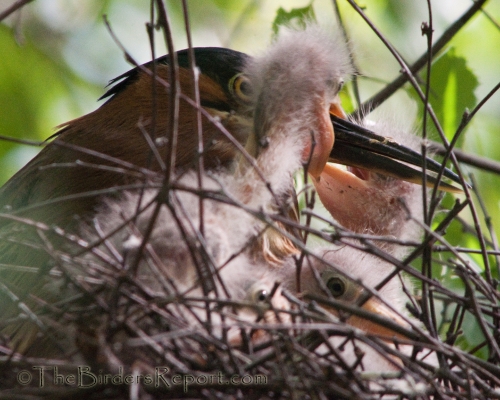 This behavior can get pretty intense as you can see from this photo where one of the nestlings is pulling the adult's beak down with what appears to be quite a bit of force.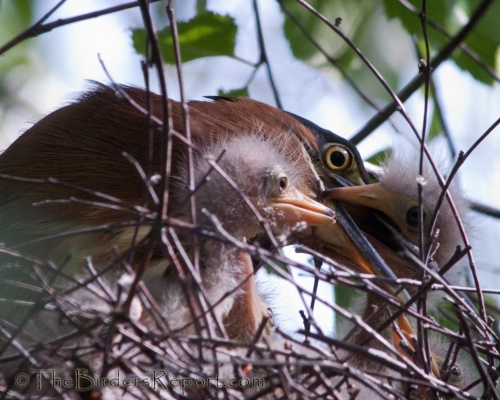 The photos don't really show how violent this looks as it occurs, so I filmed it for you.
After all the feeding was over, the family of Green Herons sat in the nest together, apparently satisfied for the time being.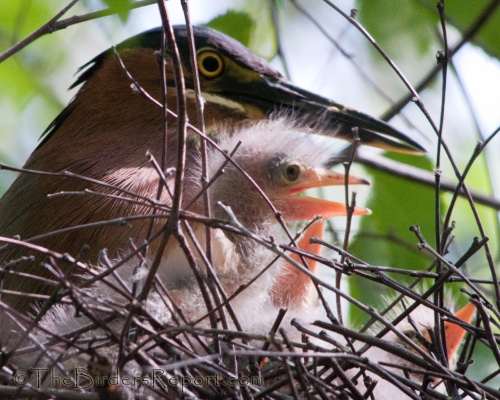 For more great bird photos, get on over to World Bird Wednesday!