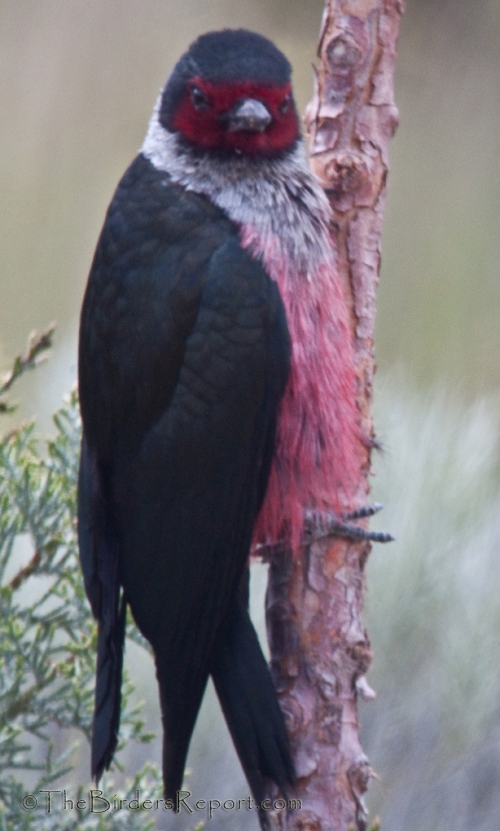 Lewis's Woodpecker photos by Larry Jordan
The Lewis's Woodpecker (Melanerpes lewis) was named in 1831 after Meriwether Lewis of Lewis and Clark fame.  During spring and summer these large woodpeckers can be found hawking insects from the tops of oak trees, making complex aerial maneuvers that are visible from afar.  In fall and winter they depend on acorns and fruits for the majority of their diet.
The photo above was taken at Hart Ranch last May in Siskiyou County as our group was traveling by car from one side of the ranch to the other when this bird flew right up along side the vehicle and attached itself to a Juniper.
Yesterday, as I was traveling around Chico looking for Burrowing Owls, the woodpecker in the photos below, was perched atop an oak tree in my friend Howard's yard.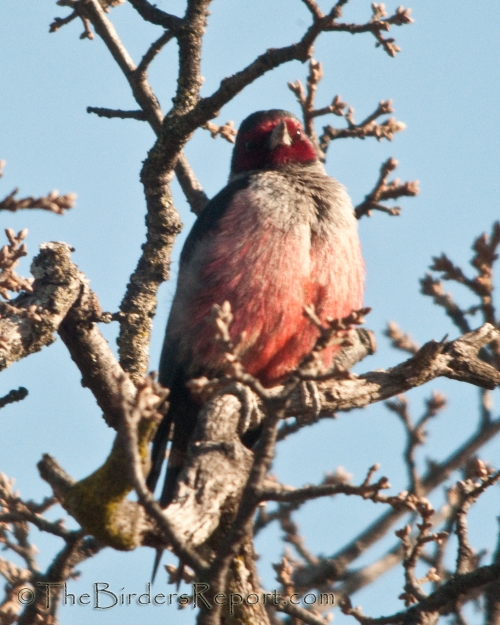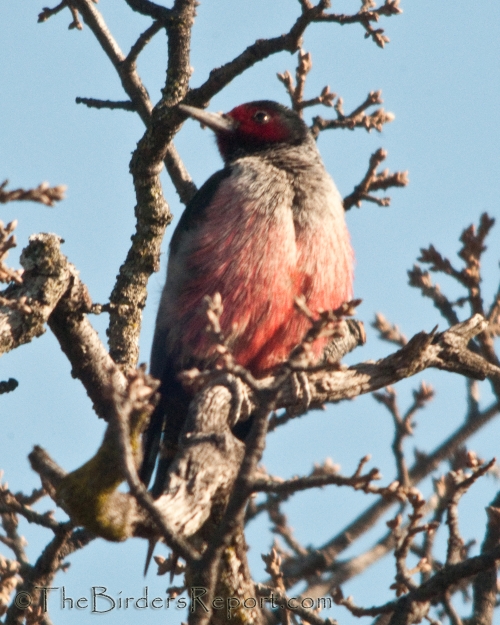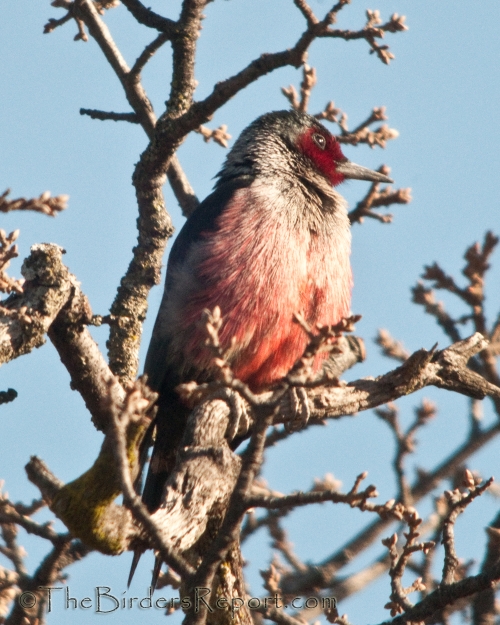 As you can see, they are beautiful birds.  They are most fun to watch while hawking insects form the tree tops but it's a thrill just to be able to see them nearly year round here in northern California.
I tried for quite awhile to get some in-flight shots of these birds a couple of years ago.  This is the best one I got from March 2009.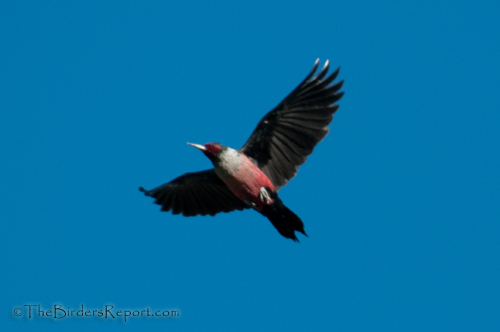 I think I will get some better shots this spring and maybe even capture some video of their hawking maneuvers.  In the meantime, go check out Springman's World Bird Wednesday.