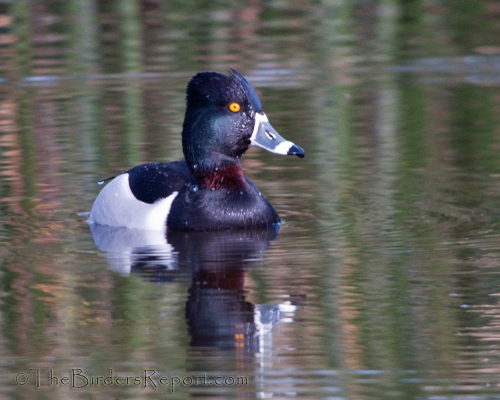 Ring-necked Duck (Aythya collaris) photos by Larry Jordan
Ring-necked Ducks (Aythya collaris) are a small diving duck that feed exclusively in water. They eat moist-soil and aquatic plant seeds and tubers as well as aquatic invertebrates. The drake shown above is, in my humble opinion, is one of the most handsome diving ducks in North America (click on photos for full sized images).
A few weeks ago, while at Colusa National Wildlife Refuge, I saw some behavior I had never witnessed before. A group of three Ring-necked Ducks, one drake and two females, were diving as they usually do when foraging, while a couple of American Coots (Fulica americana) waited at the surface for tidbits that floated up!
It was the funniest thing to watch. The coots looked so intense as they waited…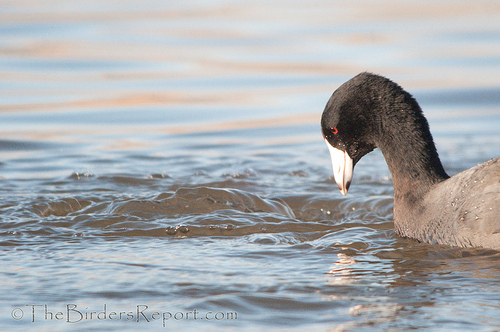 and the female Ring-necked Duck appeared to be enjoying herself…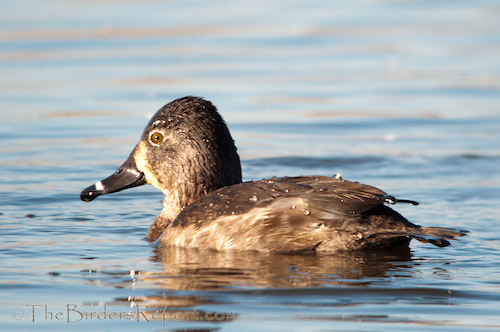 as she bobbed up from below, ignoring the Coot.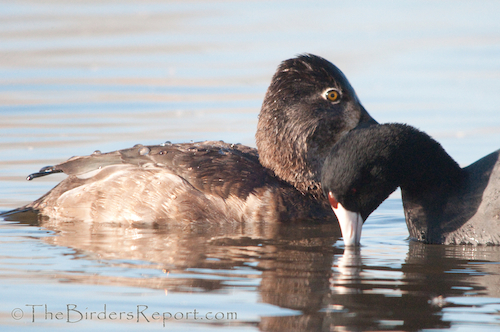 Sometimes she still had vegetation in her beak…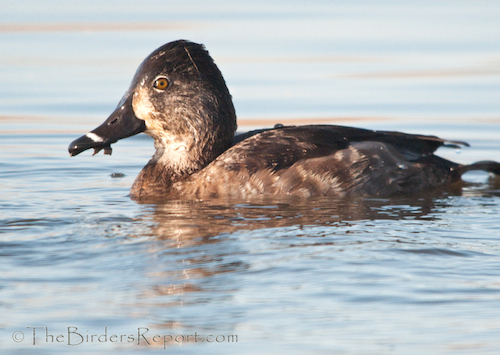 But even though it seemed they sometimes nearly collided during the feeding…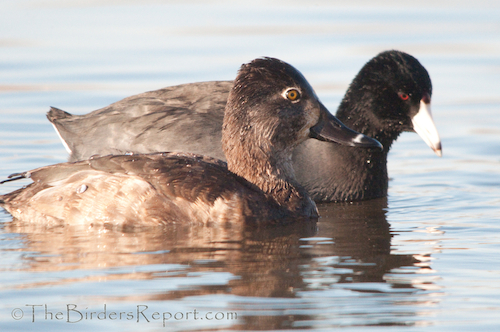 there was never any aggression from either the ducks or the coots.
Maybe we should take a lesson from these amiable waterfowl and try to get along with our neighbors?
To see more great bird photos from around the world check out World Bird Wednesday!