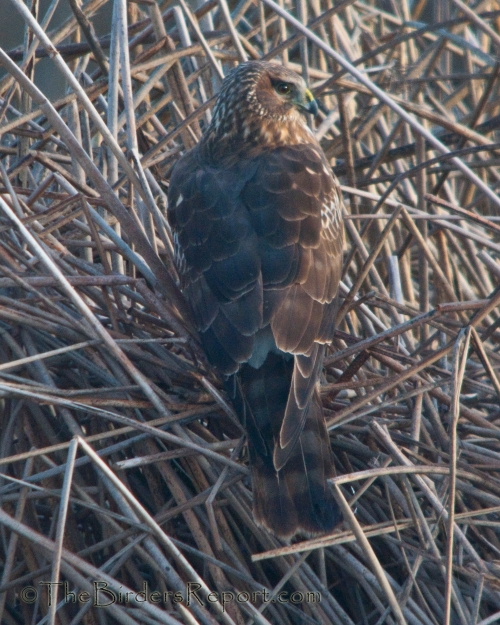 Northern Harrier (Circus cyaneus) photos by Larry Jordan
Last weekend I went on an Audubon outing to the Sacramento National Wildlife Refuge.  We counted only 55 species and there were not as many waterfowl as there usually are during January.  It makes me wonder what kind of luck I will have in three weeks, observing from the photo blind at the refuge.  Only time will tell.  You never know what birds will show at the photo blind.
I've been trying to get some decent shots of a Northern Harrier (Circus cyaneus) for quite some time and I decided to make a concerted effort on this trip.  I got lucky when this female decided to plop down in the bulrush for a brief respite from her foraging activities.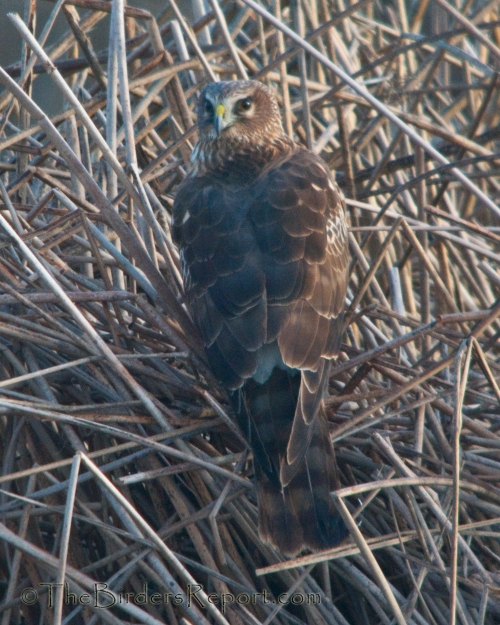 Note the owl-like facial disc that allows these hawks to detect prey by sound.  I didn't see this bird capture any prey on this day but back in November, I took a series of photos at Sacramento National Wildlife Refuge of another female Northern Harrier successfully snatching a vole, their primary prey in winter.  Click on photos for full sized images.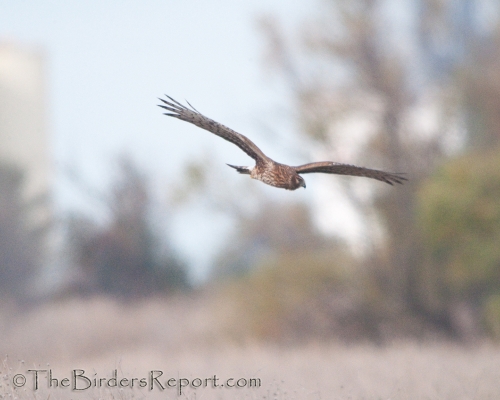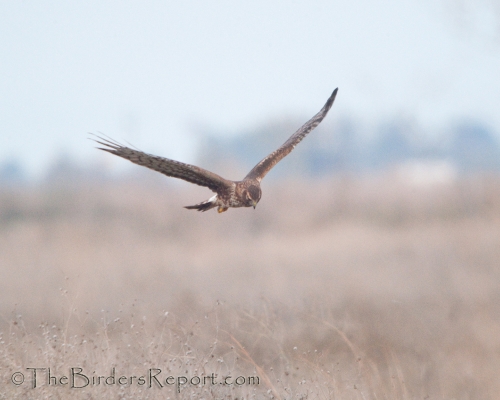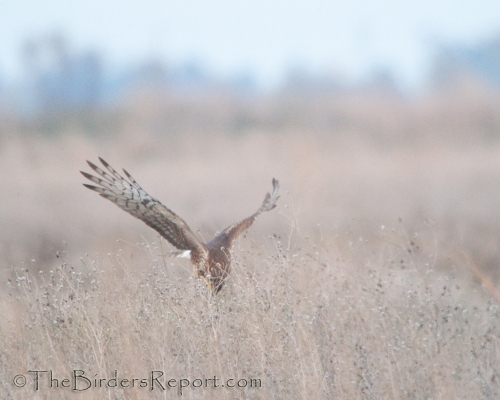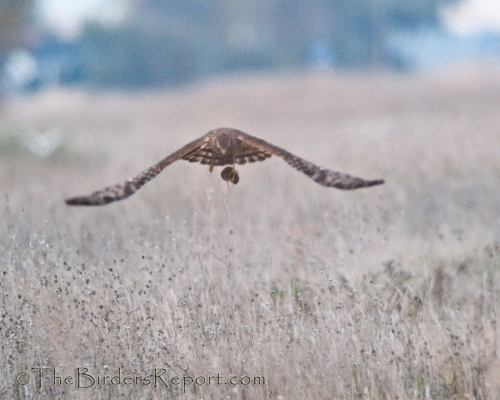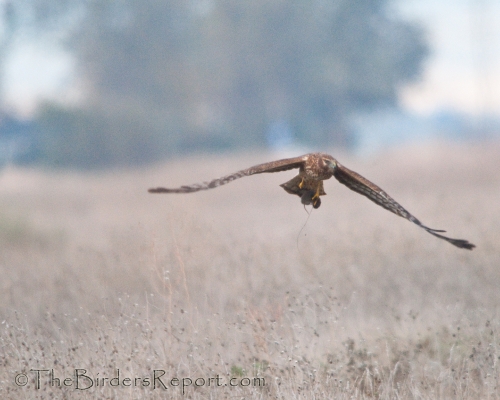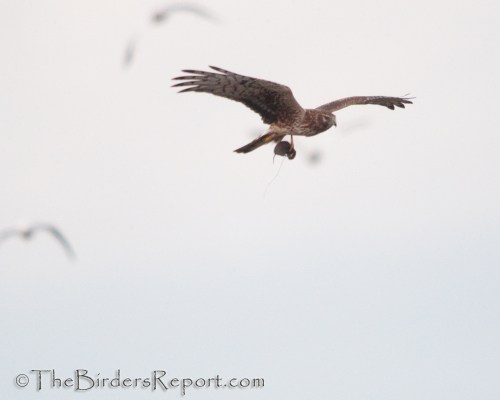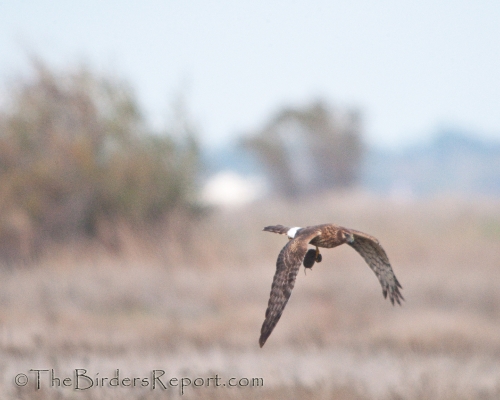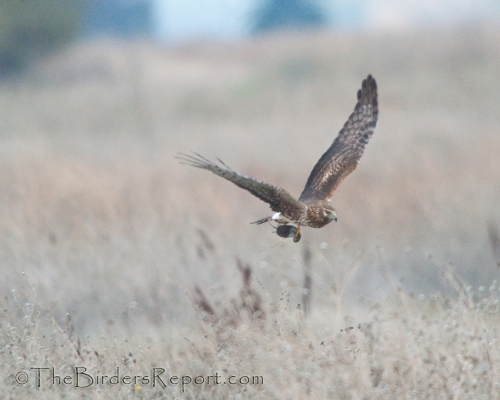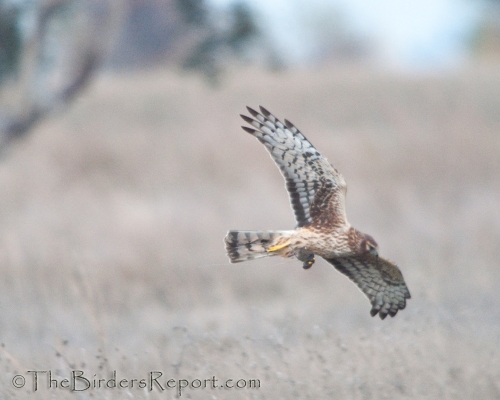 For more great bird photos check out Bird Photography Weekly!