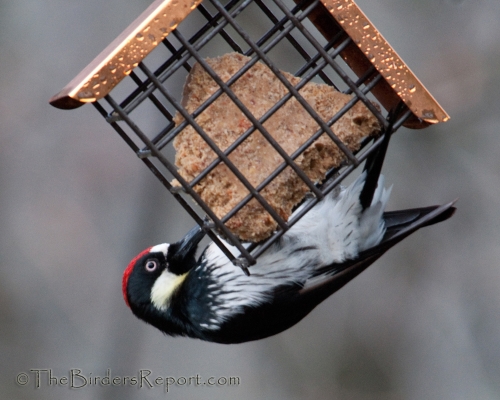 Acorn Woodpecker at Suet Feeder photos by Larry Jordan
The Acorn Woodpecker (Melanerpes formicivorus) breeds here on my property in Oak Run.  I put up a woodpecker feeder to attract them to my yard and they have been visiting ever since.  They also visit the suet feeder and have no problem casually munching down the suet cakes.
Many of the birds visiting my yard like the suet and have learned how to hang on to the suet cage to feed.  I had to chuckle as this Dark-eyed Junco (Junco hyemalis) flew towards the suet feeder, then noticed the rather large woodpecker occupying the feeder and put on the brakes to veer off before it was too late.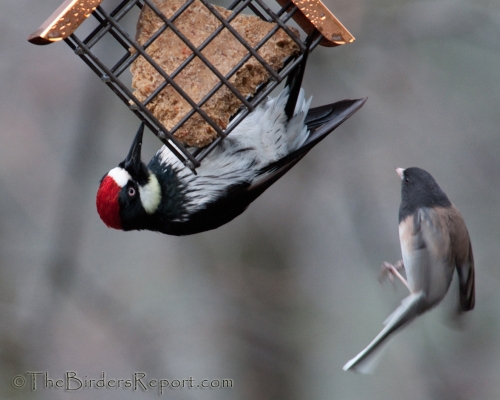 Here is a video of two female Acorn Woodpeckers at the woodpecker feeder.  Note the red crown on the females is separated from the white forehead by a black stripe while the male's red crown (above) extends all the way to his white forehead.

You can hear the chattering calls of the two females that are typical of this species.
To see more interesting bird photos, check out World Bird Wednesday!