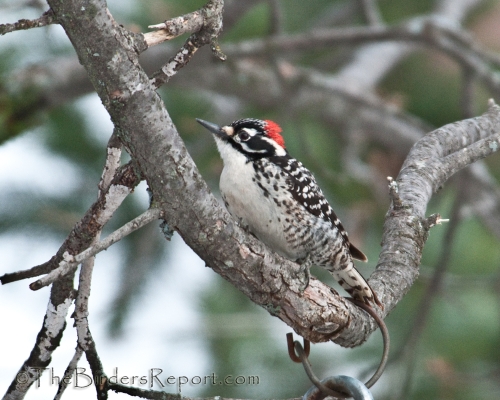 Nuttall's Woodpecker (Picoides nuttallii) photos by Larry Jordan
I have been enjoying the shear pleasure of this beautiful male Nuttall's Woodpecker's company for quite some time now.  I don't know if he is one of the offspring of the pair I found nesting on my property last year, but I'm glad he has made this his home.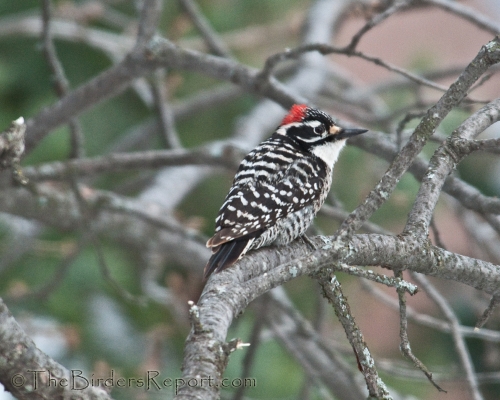 The Nuttall's Woodpecker (Picoides nuttallii) lives in California and Baja California, primarily in oak woodlands.  They make a definitive rattling call as they fly through the oak trees.  You can hear the call here, however, the rattle at the front of this recording usually goes two or three times longer than this example.
This image (click on photo for full size) shows his ivory colored lores and the white spotting on his head.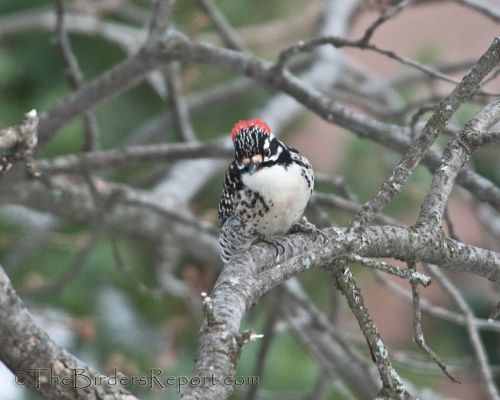 They are very curious birds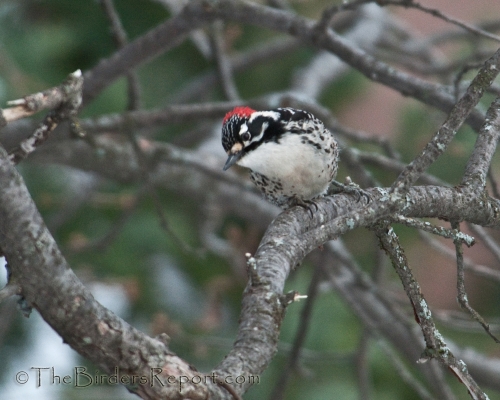 But very cautious too.  This photo shows the male's red crown and the black and white pattern on his nape.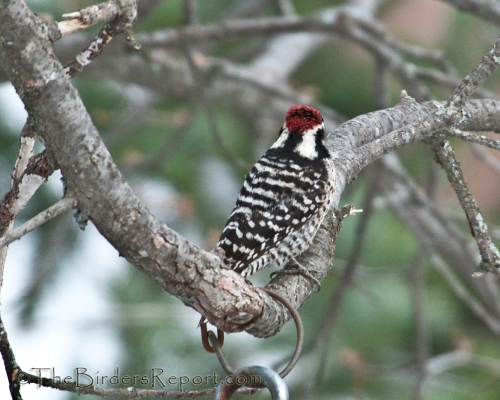 He is watching with interest as the much larger Acorn Woodpecker just arrived on the scene.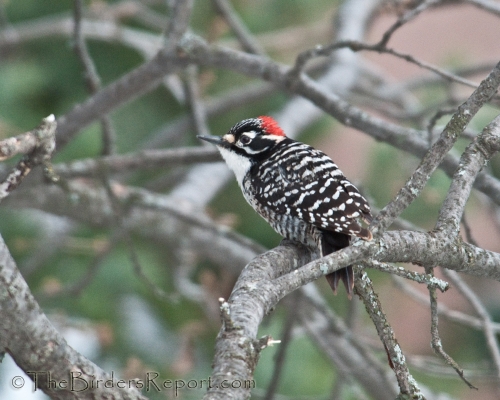 Isn't he a handsome little fellow?  Ready to burst into action.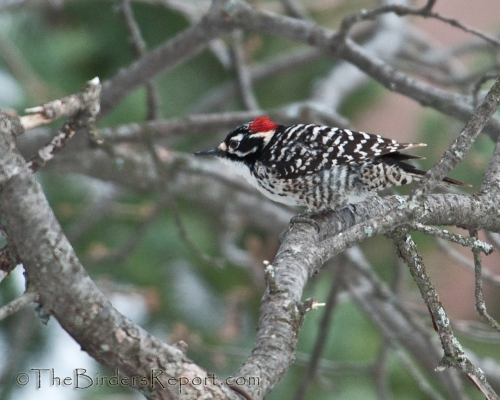 Here he is hanging on the upside down suet feeder.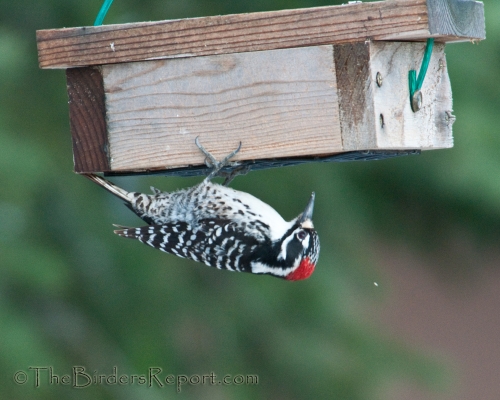 And a video of him at the woodpecker feeder.  This guy can make coffee nervous!

To see more great bird photos, why not check out Bird Photography Weekly?