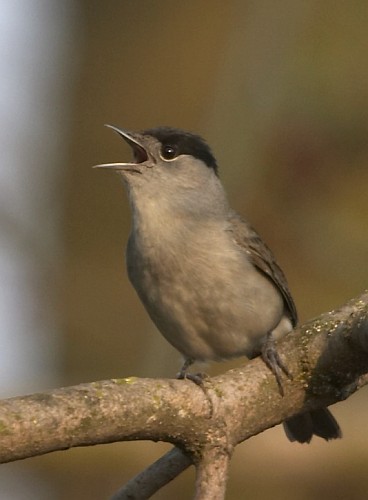 Blackcap Warbler image courtesy of Wikipedia
National Public Radio (NPR) had a very interesting interview with Dr. Martin Schaefer, an associate professor of evolutionary biology at the University of Freiberg in Germany, regarding the evolutionary changes in the Blackcap Warbler (Sylvia atricapilla).  It seems that this bird began taking an alternate migration route to England about fifty years ago and found that the English are very generous bird feeders.
Due to the fact that their migratory routes are passed down to their offspring, there is now a group of Blackcaps that migrate to England every winter rather than to the milder mediterranean climate of Spain.  This has caused some genetic changes to occur in this species prompting Dr. Schaefer to conclude that sometime in the future, we may see a differnt species emerge.
Click on these links to listen to the interview (about 12 minutes) or read it from NPR.org.  You can also find more information on the Blackcap on Wikipedia and the Royal Society for Protection of Birds (RSPB) has a page about this species where you can hear their beautiful call.