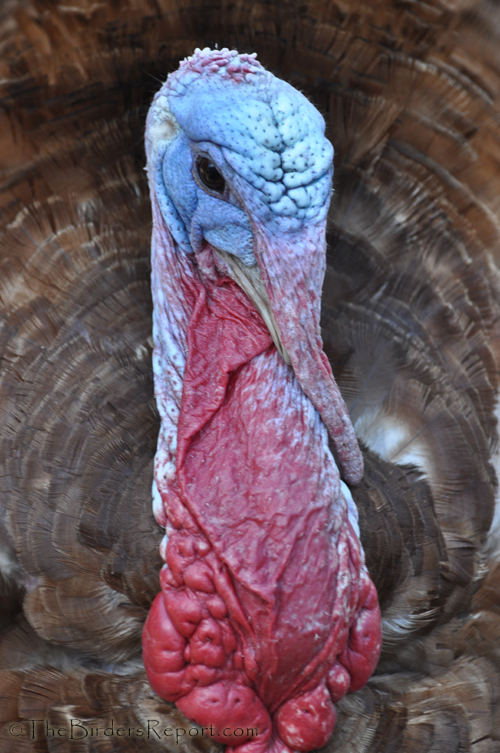 Bourbon Red Domestic Turkey photo by Larry Jordan
This is a day to consider and give thanks for all of the positive things in your life.  This turkey is giving thanks for not being eaten today.  What are you giving thanks for?
For more information on the Bourbon Red, go to the American Livestock Breeds Conservancy.