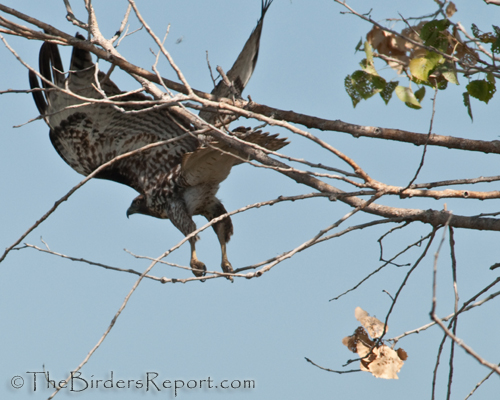 Red-tailed Hawk Taking Flight photo by Larry Jordan
I caught this Red-tailed Hawk taking off from its perch, or should I say it caught me taking its photo and took off.  The easiest way to ID a Red-tailed Hawk from below is the dark bar at the fore edge of the wing.  The adult will also show a light chest with a dark belly band like this bird.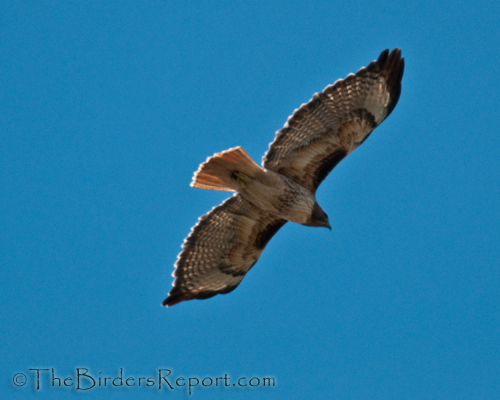 But the best way to be sure of the ID is when the Red-tailed Hawk banks enough to see the top of its tail.  It then becomes obvious.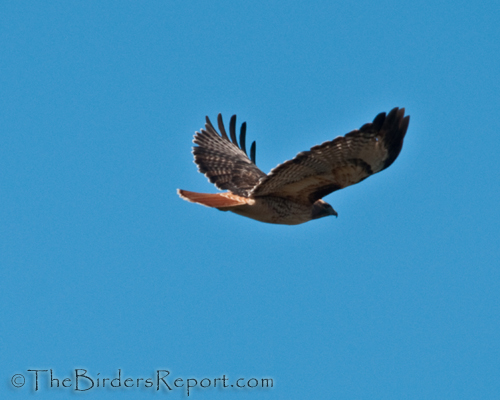 Have a wonderful Thanksgiving and a great Skywatch Friday!  Go see the other great sky photos too!