Cattle Drive Photo by Larry Jordan
Out here in the west we still have ranchers that drive their cattle from the high country down to the lower pastures where the grass is still green in the winter.  I took this photo along side the road near a place where I often spot Bald Eagles flying overhead.
It is an incredible work of art and cut out of a single piece of steel.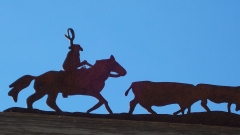 Here's what the entrance to this ranch looks like in all its glory.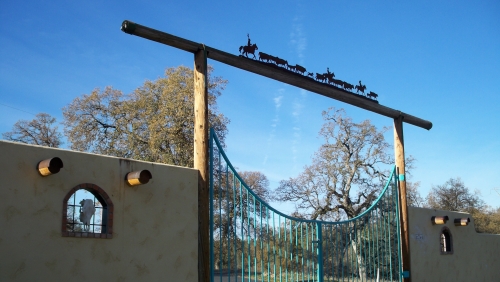 Go see the other Camera Critters Photos and have a great weekend.  I hope some of you will be out tomorrow for the opening day of the Christmas Bird Count!