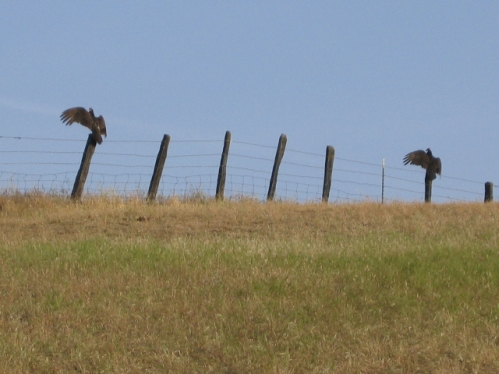 Turkey Vultures Sunning On A Fence photo by Larry Jordan
This is a typical pose for Turkey Vultures.  They will often roost like this, warming themselves in the morning by opening their wings to the rising sun.  You can spot them in trees, on fences or almost anywhere.  Today I saw three Turkey Vultures standing on a sandbar in the Sacramento River striking this pose.
Check out the other Camera Critters photos!