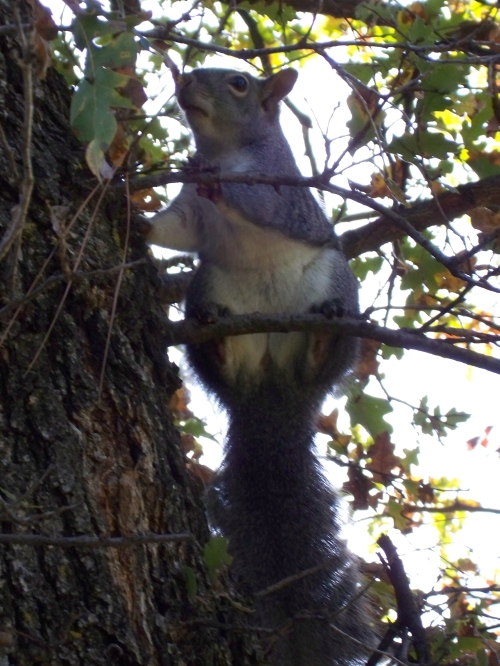 Western Gray Squirrel photo by Larry Jordan
The Western Gray Squirrel is the largest native tree squirrel in the western coastal United States.  They are about 12 inches from head to toe with an additional 12 inch, very bushy tail.  They feed mainly on seeds and nuts, particularly pine seeds and acorns.  Pine nuts and acorns are considered critical foods because they are very high in oil and moderately high in carbohydrates, increasing the development of the squirrel's body fat.
Some backyard birders (and non-birders) consider squirrels a nuisance.  Others enjoy watching their crazy antics.  Stay tuned for my next post on squirrels, love 'em or hate 'em.  And catch the other Camera Critters posts.