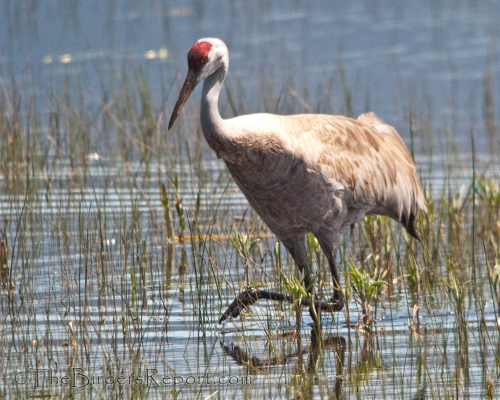 Sandhill Crane (Grus canadensis) photo by Larry Jordan
The state of Kentucky is considering allowing hunting of the eastern population of Greater Sandhill Crane. This is a ridiculous notion and concerned citizens like us need to write letters to the powers that be in Kentucky to oppose the establishment of a hunting season on these ancient, majestic birds.
Please write immediately as the Kentucky Fish and Wildlife Commission meets to vote on the KDFWR proposal to establish a Kentucky Sandhill Crane season this Friday, June 3rd!
Also read my friend Vickie Henderson's post on the Sandhill Crane dilemma here.
You can also go straight to the Kentucky Coalition for Sandhill Cranes website for all the information on who to write.  Please do it NOW!