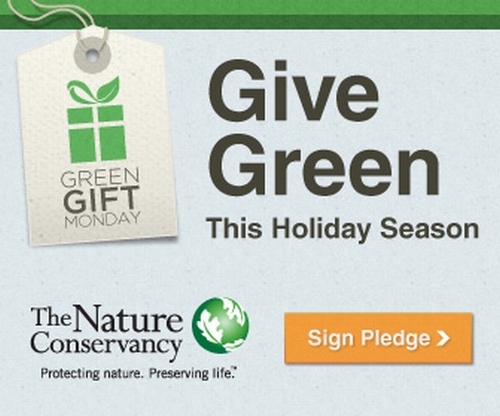 For the second year Nature Conservancy is asking folks to gift responsibly. This Cyber Monday, give a gift that's good for the planet. Click on the logo above to sign the pledge to gift responsibly this year. There are so many ways you can do this and Nature Conservancy has several ideas on their website.
One of the best ways I know of to help conservation efforts is to gift someone a membership in a conservation organization like Nature Conservancy, National Audubon Society,  American Bird Conservancy, Sierra Club, Royal Society for the Protection of Birds (RSPB), Conservation International, Earth Island Institute or Wildlife Conservation Society. These organizations all have gift memberships for everyone on your gift list.
Most conservation organizations also have products that you can purchase as gifts with the proceeds going toward their efforts.