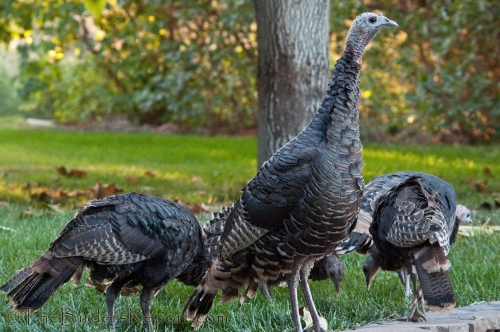 Wild Turkey (Meleagris gallopavo) Hen with Poults photo by Larry Jordan
A Wild Turkey (Meleagris gallopavo) hen protecting her poults in my yard a couple of years ago. Relax mama, no danger of getting shot on my property!
So many things to be thankful for. Family, friends and the amazing wild creatures we enjoy on this planet.
Let's all strive to embrace and save the wilderness we still have on Earth. Don't allow politicians to threaten wild places! Support organizations like the Nature Conservancy!