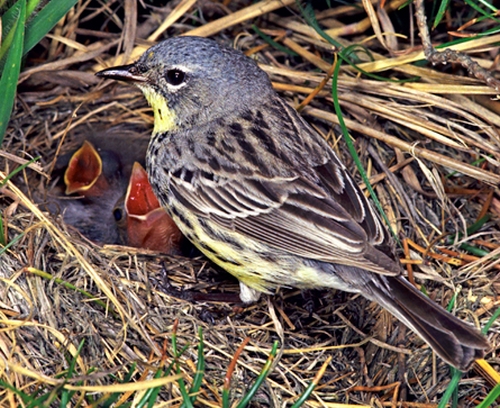 Kirtland's Warbler photo by Ron Austing
Washington, D.C., July 25, 2011
The U.S. House of Representatives will begin debate this week on, H.R. 2584, an environmental spending bill that is one of the worst assaults on birds and other wildlife ever to come before Congress, according to American Bird Conservancy (ABC), the nation's leading bird conservation organization.
"The bill is loaded with devastating funding cuts and anti-environmental provisions that will wreak havoc on our land, water, air, and wildlife," says Darin Schroeder, Vice President of Conservation Advocacy for ABC. "Birds will be particularly hard hit by this bill."
You can read the full article here: American Bird Conservancy
I would suggest that we all write our congressmen to tell them how much we loathe this bill.  You can find your congressperson's contact by state and zip code HERE.  You can also find their phone numbers in an alphabetical listing HERE.