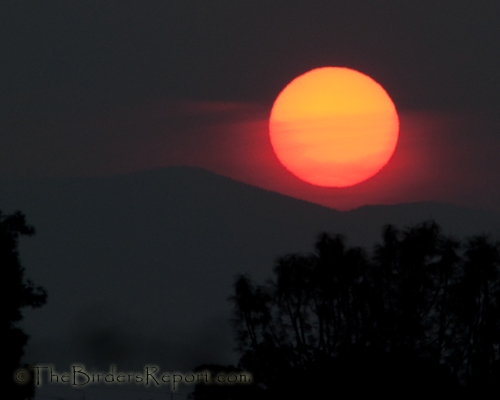 Forest Fires In Northern California Give A Fiery Sunrise
The forest fires in Northern California have given us some interesting sunrises but it is always a scary time of year for us.  This is a shot of the sun coming up over Mount Lassen.
If you want to see some really cool skies, check out Skywatch Friday and join the fun!