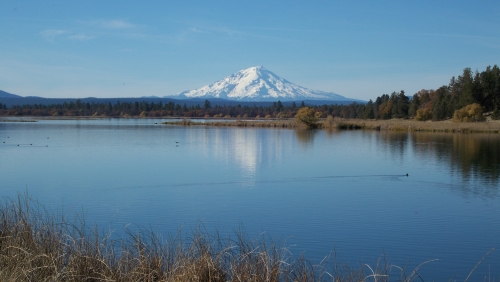 Mount Shasta As Seen From Big Lake, Fall River Mills photo by Larry Jordan
This is a photo taken from Big Lake in Fall River Mills California.  One of the three Christmas Bird Counts will be held here on December 14th so we took a little trip up there to scout it out a couple of weeks ago.  We observed 97 bird species that day but we expect to see more during the CBC.  We counted 119 species in Fall River Mills during the 2007 Christmas Bird Count.
Check out all the great Skywatch Friday photos.