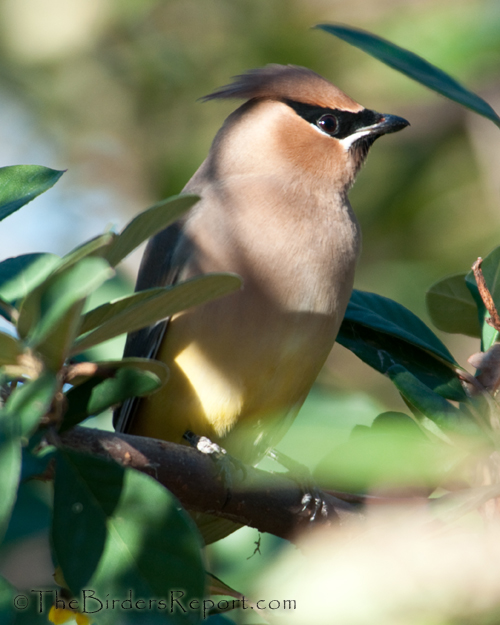 Cedar Waxwing photos by Larry Jordan
Cedar Waxwings are one of three birds in the family Bombycilla which also includes the less common Bohemian Waxwing and the Japanese Waxwing which is listed as Near Threatened (NT).  The Cedar Waxwing has actually been increasing in numbers over the last twenty years in North America.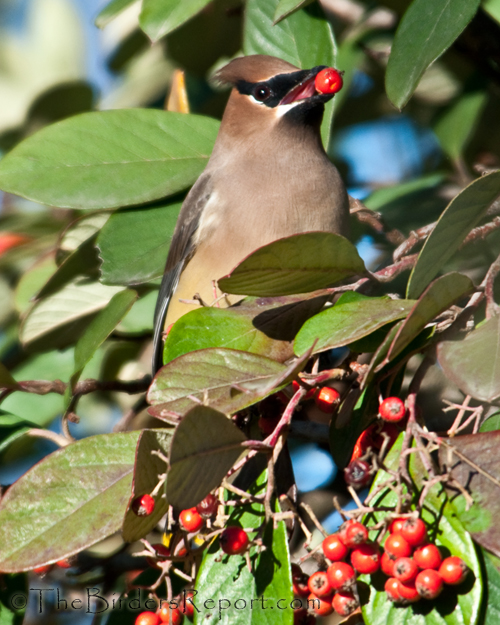 Waxwings eat predominately sugary fruits year round but add insects to their diet in the summer.  They are a nomadic species, following the ever changing distribution of ripening fruits like this Firethorn (Pyracantha) found here at Christmas time.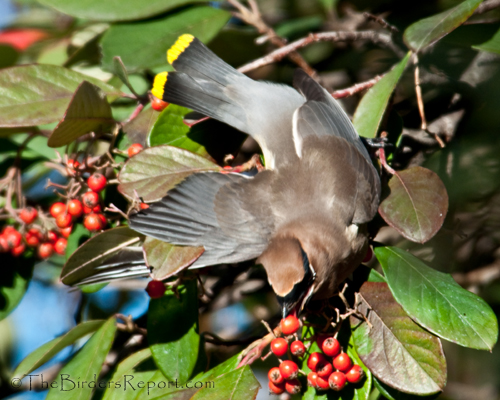 They will typically hang upside down when picking berries and sometimes use some pretty interesting maneuvers to get at their target fruit.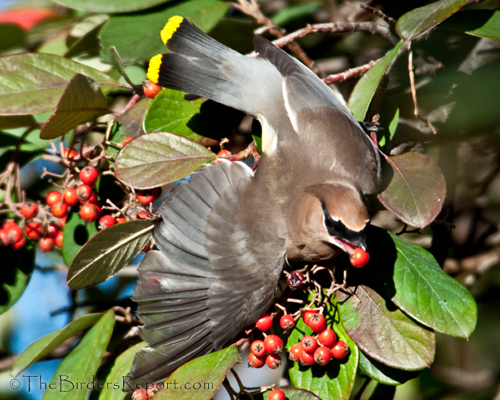 I thought this bird might fall right out of the bush but he kept his balance …
and kept right on eating!
To see more great sky photos, check out SkyWatch Friday.  For more bird photos you've got to go to Bird Photography Weekly!