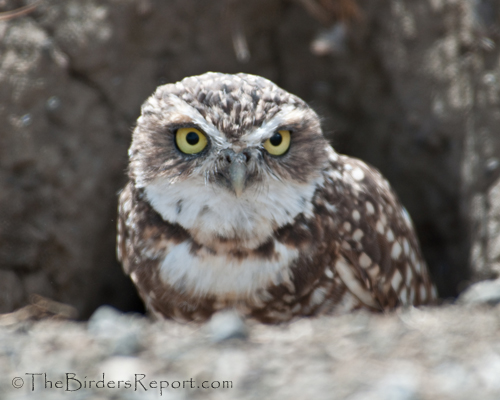 Burrowing Owl photo by Larry Jordan
The 38th Symposium of the California Burrowing Owl Consortium will meet this Saturday, February 6th at 9 a.m. in Livermore. This event is co-hosted by the Alameda Creek Alliance and Ohlone Audubon Society of Alameda County.  You can get the agenda, as well as directions and all pertinent information here.
I will come back with the latest information and a full report on the Burrowing Owl in California.