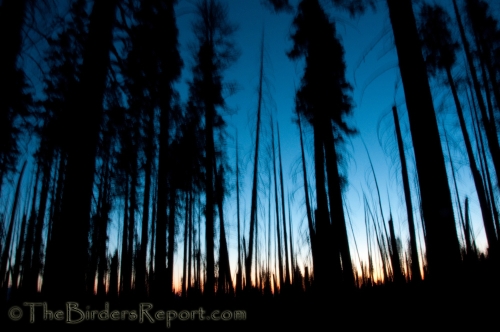 Burned Area At Lost Creek Camp In Lassen Volcanic National Park photo by Larry Jordan
The second morning birding on our Audubon Outing To Lassen Volcanic National Park, I woke in the wee hours, before sunrise and captured this eerie shot of the burned area behind the Lost Creek Campground. I never thought it would turn out at all because it was a hand held shot with a five second shutter speed. Five seconds seems like an eternity when you are trying to hold a camera still. Anyway, I kinda like the effect I got. What do you think?
To see some really good sky photography, go to Skywatch Friday!