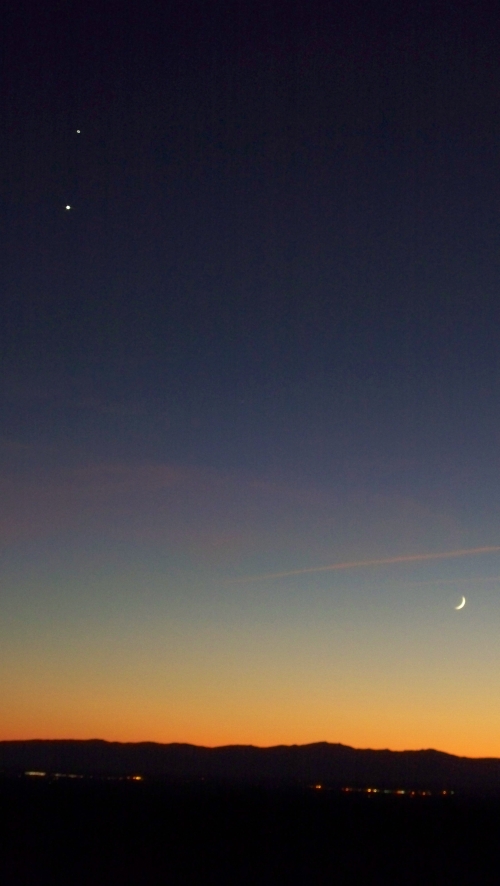 Venus, Jupiter and the Moon Begin to Converge photo by Larry Jordan
This was taken a couple of weeks ago, on November 29th, just two days before these three celestial bodies converged.  You can read an interesting article on this phenomenon at the National Geographic website.
I liked the pastel shades of the sunset mixed with the moon, the planets and the city lights of Redding.  Enjoy the other Skywatch Friday photos.