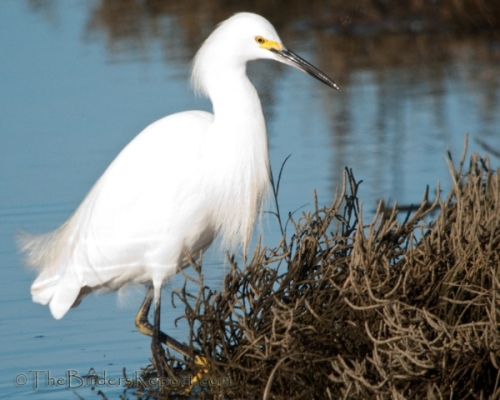 Snowy Egret (Egretta thula) Fishing photo by Larry Jordan
More fun at Arcata Marsh can be seen in my latest West Coast Beat Writer post over at 10000 Birds. I captured a Snowy Egret fishing and got some great video (even if I do say so myself) of the different techniques that bird uses to catch its food.
And while you're here, if you use Google Friend Connect, please consider joining my website via the widget in the right hand column of my blog and I will join yours in return.  Thanks for the visit!