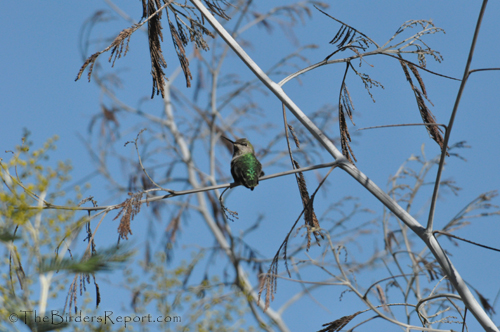 Female Anna's Hummingbird Welcoming Spring photo by Larry Jordan
I discovered this beautiful little female hummer in a green belt on my lunch break last week.  She was visiting all the new growth along a small creek and I caught her resting on a tree branch against the blue spring sky.
Go see all the other great sky shots at Skywatch Friday!