Immature Bald Eagle photo by Larry Jordan
I was fortunate to have this immature Bald Eagle land on the snag in front of the blind I reserved at Sacramento National Wildlife Refuge yesterday.  I took many shots of this guy while he was preening, and then he took flight.
This is a two or three year old Bald Eagle.  They don't get their distinctive adult plumage, with the all white head and tail, until their fifth year but  I think the mottled brown and white plumage of the immature bird is beautiful.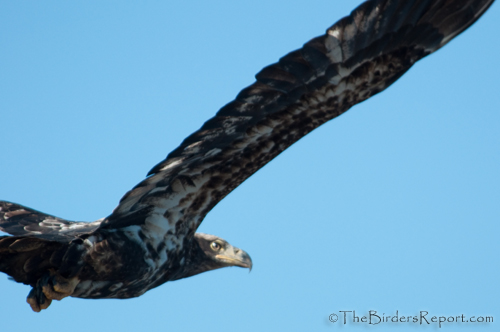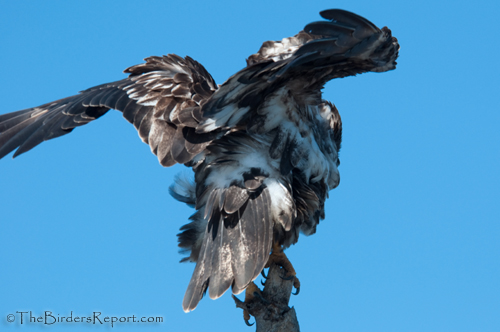 I was able to take some great photographs from the blind (or hide as the British call them) at the Sacramento National Wildlife Refuge.  I will be posting my exploits in upcoming posts.  Until then, take a gander at the other great bird photos at Bird Photography Weekly!